Silver Key:secure to communicate

Silver Key is encryption software designed for sending confidential data over the Internet.
Ideal for Secure Data Transfer
Silver Key encrypts sensitive data and creates encrypted parcel that can be safely sent over the Internet. Silver Key parcels can be self-extracting so the correspondent does not need to install any software to decrypt the data.
Easy to Use
Right-click a file or a folder and select 'Create Parcel'. Silver Key will produce an encrypted file, which you can upload to an Internet server, send over your local network, or just attach to an email. Or better yet, select 'Create Parcel and Upload' and your encrypted file will be uploaded to Dropbox, Google Drive, or Onebox.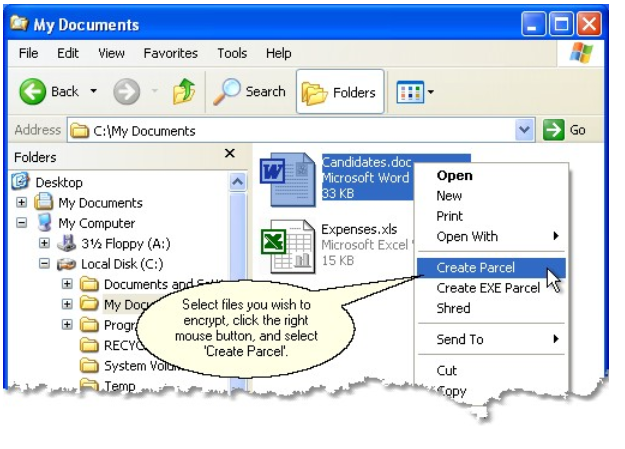 Full Support for Web Drives
Silver Key provides support for several popular Web-based drives - Google Drive, Microsoft OneDrive, and Dropbox. Using WebSilver component, you can exchange sensitive files with simple drag-and-drop - Silver Key will transparently encrypt and upload your data. Double-click the encrypted parcel and Silver Key will download and decrypt it back.
HIPAA-compliant
If you need to protect your data according to HIPAA privacy regulations, Silver Key provides effortless incorporation of HIPAA-compliant encryption into your existing data infrastructure.
Strong Encryption
Silver Key uses highly reputable Advanced Encryption Standard to protect user data, with its 256-bit encryption key far exceeding the HIPAA requirements.
To strengthen security even further, Silver Key supports FIPS 140-2 compliant mode using FIPS-validated CryptoAPI encryption engine.
Better Passwords
Mistyped encryption passwords have likely killed more data than computer viruses. Silver Key uses a state-of-art password window that simplifies the process of password entering, and makes typing errors less likely to happen.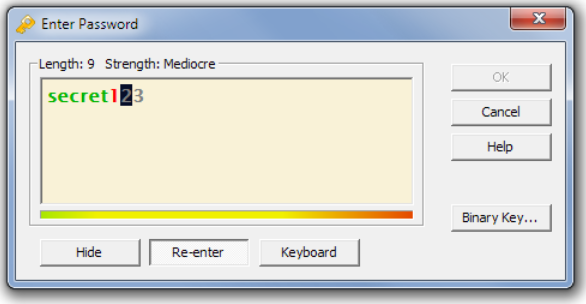 Feature Rich
If you want more than just encrypt a file, the Silver Key Parcel Designer is your tool. Use it to access the full power of Silver Key and create advanced parcels. You can add encrypted and unencrypted comments, create shortcuts on the target computer, and even include an uninstaller.
Automated Processing
The fully functional command-line interface lets you use Silver Key as a part of automated data processing system. Silver Key does not require a user desktop and can be used in unattended mode.
Edition Comparison
Feature
Silver Key
Free Edition
Silver Key
Standard Edition
Silver Key
Enterprise Edition
Easy single-click encryption
Unlimited number of files and folders in single operation
Unlimited file size
Strong encryption using industry-standard 256-bit AES cipher
Effective ZIP data compression
Integration with Windows Explorer's right-click menu
Includes a portable version to be run from a USB drive
Integrated file shredder with manual shred option
Graphical interface to the shredder
Includes best classic and contemporary ciphers
Integration with Dropbox, Google Drive, and OneDrive
Advanced password dialog with a password strength meter
Virtual keyboards for a large set of languages
USB as Key (binary media-based keys)
Support for hardware Yubikeys
Parcel Designer for creating advanced or non-file parcels
Can create parcels, hidden in other innocent looking files
Multi-pass shredding for reliable file deletion
Size obfuscation to hide real size of small parcels
Command-line interface for automated encryption tasks
Native 64-bit processing
Utilizes multi-core processors to speed up encryption
Parcel Repacker can convert a parcel of any type (executable, standard, hidden) to any other type
FIPS 140-2 compliance mode
Additional set of uncompressed decryption stubs
Can digitally sign executable parcels