The uniquely broad, continuously updated knowledgebase that powers Wolfram|Alpha and supplies computable real-world data for use in Wolfram products.
The Mathematica Trajectory
It's Come a Long Way in Three Decades
The 500+ functions from Mathematica 1 are still in Mathematica 11—but there are now nearly 5,000, as well as a huge range of important new ideas that dramatically extend the vision and scope of the system.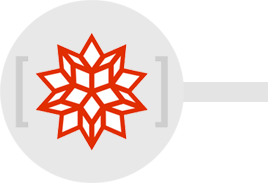 THE 1988 REVOLUTION
When Mathematica first appeared in 1988, it revolutionized technical computing—and every year since then it's kept going, introducing new functions, new algorithms and new ideas.
FAR, FAR BEYOND MATH
Math was Mathematica's first great application area—and building on that success, Mathematica has systematically expanded into a vast range of areas, covering all forms of technical computing and beyond.
THE INNOVATION GETS EVEN FASTER
Mathematica has followed a remarkable trajectory of accelerating innovation for three decades—made possible at every stage by systematically building on its increasingly large capabilities so far.
SERIOUS NEW IDEAS IN EVERY VERSION
Versions of Mathematica aren't just incremental software updates; each successive one is a serious achievement that extends the paradigm of computation in new directions and introduces important new ideas.
WHAT YOU LEARNED IN VERSION 1 STILL WORKS
If you're one of the lucky people who used Mathematica 1, the code you wrote over three decades ago will still work—and you'll recognize the core ideas of Mathematica 1 in the vast system that is Mathematica today.
ALWAYS MOVING FORWARD, FOR THREE DECADES
Mathematica has always stayed true to its core principles and careful design disciplines, letting it continually move forward and integrate new functionality and methodologies without ever having to backtrack.
Mathematica in the Wolfram Product Universe
Mathematica is Wolfram's original, flagship product—primarily aimed at technical computing for R&D and education. Based on the Wolfram Language, Mathematica is 100% compatible with other core Wolfram products.