VNC Connect. Be everywhere.
VNC Connect business benefits
VNC Connect, the industry's most flexible and secure remote access software. Choose the VNC Connect annual subscription that meets your business needs.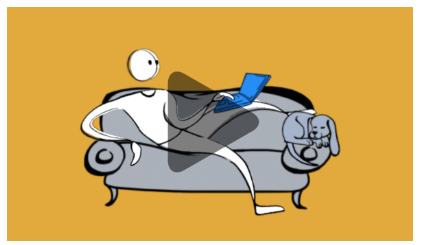 Home
Easy-to-use remote access for friends and family
Professional
Feature-rich and secure remote access for departments and small businesses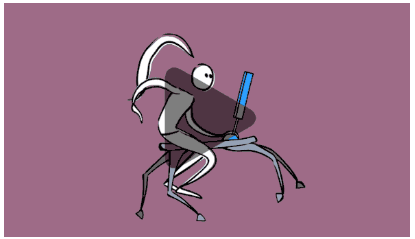 Enterprise
Powerful, flexible and ultra-secure remote access for the enterprise
Saving you time, money and much more

Reduce cost
Decrease support call repeat rates, call handling time and on-site travel costs

Save time
Reduce the need for specialized training and documentation for remote support

Improve quality
Provide engaging, real-time service that improves employee and customer satisfaction
Mitigate risk
Anticipate and prevent system failures and the risk associated with on-site service
Increase uptime
Avoid downtime with faster problem identification and resolution

Meet goals
Support business and compliance objectives with audit and security functionality
VNC Connect resources
Product brochure
VNC Connect
An overview of VNC Connect, the industry's most flexible and secure remote access software.
Business paper
Choosing a remote access software solution
Analysis and advice on the most important considerations when choosing a remote access solution.
Whitepaper
VNC Connect security
How we ensure VNC Connect software is as secure as possible.
Case studies
Customer success stories
A comprehensive list of RealVNC customer success stories across 12 different industries.
Product guide
What makes VNC Connect unique?
An introduction to why VNC Connect offers so much more than other products on the market.
Product guide
Cloud versus direct with VNC Connect
A review of cloud and direct connectivity benefits and how they can be used most effectively.
Product guide
VNC Connect FAQs
An extensive list of general product and more detailed technical FAQs about VNC Connect.
Product guide
Top 6 reasons people choose VNC Connect
A summary of the key business benefits realized by organizations that deploy VNC Connect.
Your computer, when you need it
VNC® is used by millions of people worldwide to improve the operational efficiency of their business. We help organisations cut the cost and improve the quality of supporting remote computer systems. Our software reduces the expense and risk of field service activities, minimizes downtime, and cuts the number of repeat calls. It enables our customers to comply with regulatory obligations and creates compelling new revenue opportunities. Whether you work in enterprise IT, consumer electronics, automotive, healthcare, telecommunications or manufacturing, VNC connects your business.
Proven technology
As the original inventors of VNC, we bootstrapped the visual remote access industry. With copies on a billion devices, hundreds of millions of downloads and a protocol that's part of the Internet, VNC is the most widely-ported application software, and the de facto standard for remote control. And we continue to drive innovation.
Completely secure
Our paid plans provide up to 256-bit AES full session encryption, identity protection using 2048-bit RSA keys, and integration with the platform's authentication mechanism, so you just enter your login credentials to connect. And all our plans have the basic security services you'd expect: blacklisting, view-only sessions, IP address filtering, idle timeouts, screen blanking and more.
Low cost of ownership
All our plans provide perpetual connectivity, with no hidden costs; connect as many times as you like, from as many devices, for as long as you need. Our paid plans also provide unlimited technical support and software updates for one year, a service you can renew for a competitive fee.
Incredibly productive
It's clear that being somewhere you're not saves you time and money. And while connected over VNC you can transfer files between computers, print directly to a nearby printer, and chat securely with other users.
Easy to deploy and manage
For system administrators with thousands of computers to manage there's a number of tools to help you remotely deploy, license, audit and configure VNC.
Available everywhere
The widest platform support in the business. Control a huge range of Windows, Mac, Linux, and UNIX computers from practically any desktop, or from iOS, Android and Chrome-powered devices wherever you happen to be.
Amazingly versatile
Our customers use VNC to remotely access office computers from home, provide support to staff, customers or friends and family, collaborate on projects, demonstrate to classes, virtualize software or services, conduct automated tests, and much more. So whenever you need to connect people and devices, VNC provides the answer.
Intuitive to use
VNC is simplicity itself. There's a VNC Server app for the computer you want to control, and a VNC Viewer app for the device you want to connect from. Connect the two, and VNC Server continuously transmits screen updates to VNC Viewer, which sends back your keyboard, mouse and touch inputs as you make them. And the user interface is available in English, French, German and Spanish.
Rapid, responsive and customizable
Our patented algorithms provide the best possible picture quality for your connection speed out-of-the-box. And if you want more control, you can easily customize almost any aspect of VNC to suit your specific needs.
Help when you need it
There's plenty of documentation, and we're here by phone, chat, social media, and remote session whenever you need us.