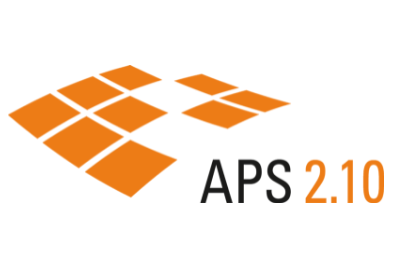 APS
WHAT IS APS
ALL THE DATA OF YOUR COLLECTION, COMING TOGETHER IN ONE DATABASE. ALWAYS EASY TO MANAGE. THAT IS APS.
Document, connect and publish scientifically
APS stands for Art Publishing System and enables you to document, connect and publish the objects of your museum or collection.
Our goal is to provide you with a collection management software that combines all the data of your collection in one database. And while doing so harmonizes user experience with the highest scientific requirements. That's why we developed APS.
APS is a database software that basically consists of three parts: APS Desktop, APS Server and (usually) a web application.
APS Desktop is a user interface that you and your scientific staff will work with. It lets you enter, connect and of course search your data in a variety of ways.
APS Server is where the database is located and will return documents stored in APS upon request. It is possible to have the server hosted by us. This is especially useful when you don't have the time or resources to deal with IT infrastructure.
Web applications are optional. APS lets you decide how to publish your collection. Basic design work is something that we can help you with directly, but for more sophisticated stuff we will work with specialized web designers.
The result is a versatile software for museums and digital archives, which fulfils all scientific requirements effortlessly. It allows you to present your collection exactly the way you want to.
FEATURE OVERVIEW
Standardized software - individually configured
Adjusting the software to your requirements is a matter of configuration, not programming. This brings down costs and makes your system easier to maintain and update - your advantage.
XML documents
Storing the data in XML documents is the key to incredible flexibility that would not be possible with just a relational database. In APS, you will store all your data scientifically correct.
Supporting open data standards
The future belongs to open data formats. And APS supports many of them. For storing, processing and describing information of your collection.
Advanced report configuration; inbox for reports
Virtually any kind of report is possible, you only have to configure it once. Scheduled or on-demand. The user-friendly report configuration wizzard will help you set them up.
User management, including number ranges
APS comes with a powerful user management which allows you to control the access to the contents of your collection. We even added number ranges to make this feature as precise as possible.
Document versioning
With document versioning APS lets you keep track of changes to individual documents. Every change in the documents results in a new version, thus creating a version history.
Batch processing
Batch processing can be a very convinient time-saver. In many cases however, it is simply necessary to batch tasks to keep the collection manageable.
Improved controlled vocabularies
By using controlled vocabularies you will make sure your database is filled with consistent information. It is one of the features that make APS the obvious choice for serious scientific collections.
Gallery view for images
The Gallery View gives you an overview of the pictures belonging to the selected object.
Highly accurate search feature
Searching the database is among the most common uses and thanks to the APS search technology, you will find what you are looking for.
Custom templates for uploading new object data
By using templates for documents, you will be able to add new information to your database in a very user-friendly and consistent way.
Context-sensitive help
The easiest way to give your editors the guidance they need, when they need it.
Automating
When you add hundreds, thousands or even tens of thousands of new objects to your collection there will always be plenty of work. APS gives you a helping hand and does part of this work by itself.
One of the strengths of APS is the ability to automate recurring tasks. This way the software saves you an enormous amount of time and also frees your staff from some rather repetitive tasks, which are inevitable when working with large amounts of data.
In APS we call this feature "Job Engine". The APS Job Engine will automatically process the data according to your requirements. Automatable tasks include for example analysis, augmentation, transformation, indexing and sorting of data.
Additionally, APS is able to produce data in derivative formats (e.g. LIDO, Museumdat, METS/MODS or Dublin Core) and edit digital attachments, for example changing image formats or read out/generate meta data (Exif, IPTC). Even tasks such as database maintenance and harvesting can run automatically.