LABEL MATRIX
Barcode Label Design Software
LABEL MATRIX is feature-rich barcode label design software for companies with simple labeling complexities. It is a trusted solution for companies looking for simple barcode label design software at a reasonable price point. LABEL MATRIX is an intuitive application with an easy-to-navigate interface. Helpful wizards guide you through adding text, images, barcodes, connecting to a database, and more design options for barcode labels that ensure a straightforward process. TEKLYNX offers the only fully supported and tested VM products in the industry. Run LABEL MATRIX VM on a virtual machine with confidence knowing that TEKLYNX has the right solution for your needs.
Creating a new label template with LABEL MATRIX is easy, thanks to an easy to use interface and handy wizards. LABEL MATRIX is perfect for simple, text-based labels with little variable information. Download a demo today!
LABEL MATRIX 2015 features full Windows 10 compatibility. Its added address field combination expression automatically excludes blank lines, optimizing address labels. If prompted, database connection can auto refresh when launched - ensuring access to the newest data. Multi-line keyboard input prompts scroll automatically, making data entry more efficient.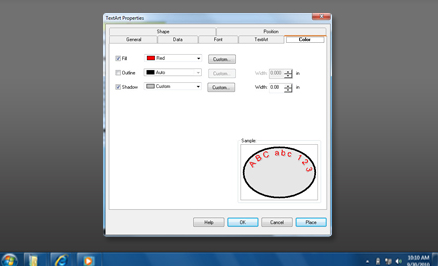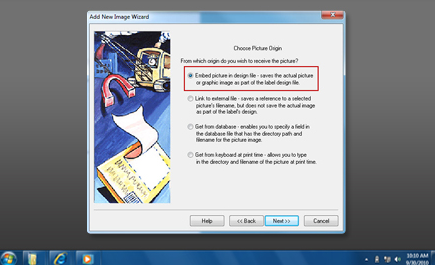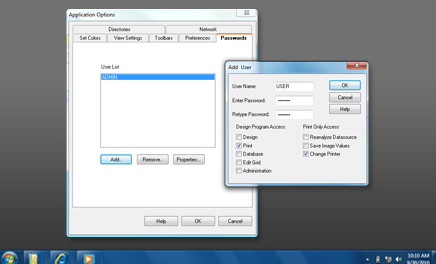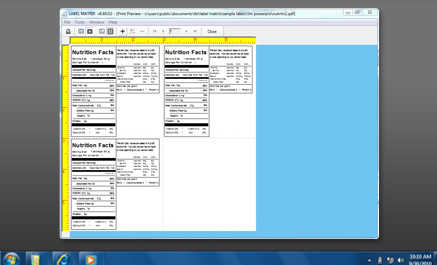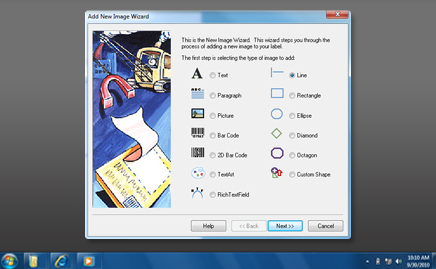 LABEL MATRIX FEATURES
Easily add unique borders, backgrounds, and formatting including custom spacing, outlines, or shadows.
Store all of your external design elements (images, text) within the same folder as your label design to keep your files organized.
Control user permissions to certain label designs to ensure your designs are never edited by a user without the proper permissions.
View multiple labels in preview mode to double-check accuracy prior to printing.
Wizard-driven interface helps users add text, images, barcodes, and more with minimal training.
BUSINESS BENEFITS
Compatible with Virtually Any Printer
Fast Track Your Labeling with Samples and Templates
Save Time on Training
Take Advantage of QR Codes and Maximize Your Advertising and Marketing
LABEL MATRIX supports over 2,200 printers as well as any Windows-based printer, giving users the widest range of thermal transfer or laser printers to choose from. TEKLYNX consistently adds new drivers to keep up with the ever-growing list of available printers.
LABEL MATRIX includes hundreds of label samples and templates spanning from address labels to industry-specific compliance labels. These samples and templates allow users to meet virtually any labeling requirements.
LABEL MATRIX' wizards can act as training guides when new users begin using the application. These wizards can be used for everything from selecting a printer, to database setup, to 2D barcode configuration. After you're comfortable with the interface, you can easily turn off the wizards and create designs on your own.
Deliver interactive marketing content to customers through the addition of a QR Code on every label that leaves your door. LABEL MATRIX PowerPro has the ability to easily add QR Codes to the label designs you already use.
QUICK SPECIFICATION
For Windows® 10, Windows® 8.1, Windows® 8, Windows® Server 2012 R2, Windows® Server 2012, Windows® 7 SP1, Windows® Vista SP2, Windows® Server 2008 R2 SP1, Windows® Server 2003 SP2, and Windows ®XP SP3
Intuitive interface
Simple design features
Suitable for beginning to advanced users
Dozens of label design samples are included with the software to help you create compliance labels
Support for over 100 barcode symbologies
12 languages supported
COMPARE EDITIONS OF LABEL MATRIX
LABEL MATRIX QuickDraw is a basic label design package recommended for printing linear barcodes to Inkjet or LaserJet printers using store-bought sheets of labels such as Avery forms and templates.
LABEL MATRIX PowerPro has the ability to print linear and 2D barcode labels to thermal and thermal transfer printers. LABEL MATRIX PowerPro is available in network (multi-user) licensing.
Let the comparison chart on the right help you decide which LABEL MATRIX edition is right for your business.
System Requirements
Installation requires Administrator privileges
Operating System
Windows® 10
Windows® 8.1
Windows® Server 2012 R2
Windows® 7
Windows® Server 2008 R2 SP1
Windows® Vista SP2
Windows® Server 2003 Standard, Enterprise, or Datacenter edition
Windows® XP SP3
Windows® x64-bit platform
Memory
1 GB RAM with Windows® 10 (32-bit) or 2 GB (64-bit)
1 GB RAM with Windows® 8.1 (32-bit) or 2 GB (64-bit)
1 GB RAM with Windows® 7 (32-bit) or 2 GB (64-bit)
512 MB RAM with Windows® Server 2012 R2 (2GB recommended)
512 MB RAM with Windows® Server 2008 R2 SP1 (2GB recommended)
512 MB RAM with Windows® Vista SP2 (1 GB recommended)
256 MB RAM with Windows® Server 2003 (512 MB recommended)
128 MB RAM with Windows® XP SP3 (256 MB recommended)
Hard Disk Space
Hard drive with at least 300 MB of available space
Display
Minimum: 800 x 600 High Color - 16 bit
Recommended: 1024 x 768 True Color - 32 bit
Supporting Software
Microsoft® Internet Explorer 6.0 SP1 or later
Adobe Acrobat Reader 6.0
Additional Requirements
System must have access to the Internet (software key)
USB port if using a USB key (hardware key)
CD-ROM drive
Mouse