With Infragistics Ultimate 16.2, we put the focus on customer requested features, increased capabilities, and improving the performance of our tools across all platforms.
•Innovative Modern Web Tools You Can Trust – All Ignite UI controls now have component definitions for Angular 2 hosted on GitHub, giving you easy access to declaratively build your next JavaScript and HTML-based MVC app.
•Prototyping and Usability Testing – In addition to code-free, responsive prototyping tools in Indigo Studio, get insights on how your prototype will perform with remote, unmoderated usability testing.
•Charts with Blazing Speed – An easier API, better default settings and faster, smoother rendering; our charts even come with a reduced library size to help make your apps more efficient while increasing the rendering performance.
•Modern Desktop Experiences – Enjoy WPF and Windows Forms improvements including new themes, grid updates, new navigation controls, a revamped Color Picker and more.
•Market-Leading Grids - Just like you've come to expect, our 16.2 grids come with new features across the board that make it easier than ever to develop apps with the best end-user interactions out there.
Great Apps Happen By Design
Superior user experiences start with Infragistics Ultimate.
Choose UX and UI tools built to accelerate the application design and development process.
Infragistics Ultimate is the premier bundle that includes the full suite of our UI components and Indigo Studio, our rapid prototyping tool.

Discover the Right Design, Code-Free
Don't waste valuable coding time on revisions: Build code-free, interactive, responsive prototypes of your application with Indigo Studio, and get insights on how your prototype performs with Indigo Studio's remote, unmoderated usability testing.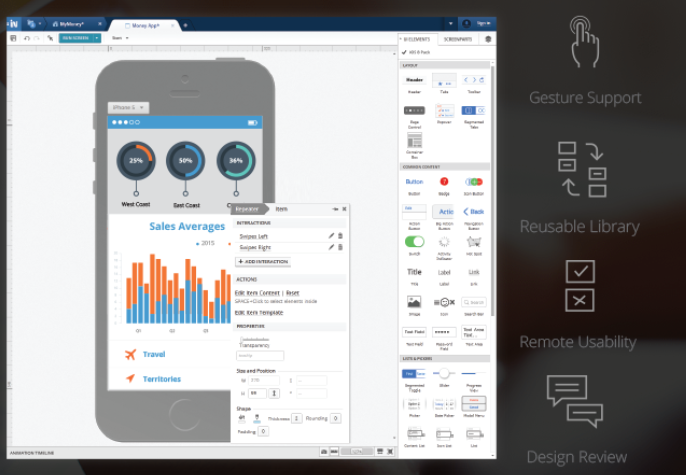 Enterprise-Ready Desktop Toolsets
Build dynamic apps for desktop and touch-screen devices with our lightning-fast, touch-friendly Windows Forms and WPF controls. Cover every aspect of enterprise software development with the fastest data grids, Office-inspired UI tools, potent data visualizations, and full modern experiences with touch and gestures.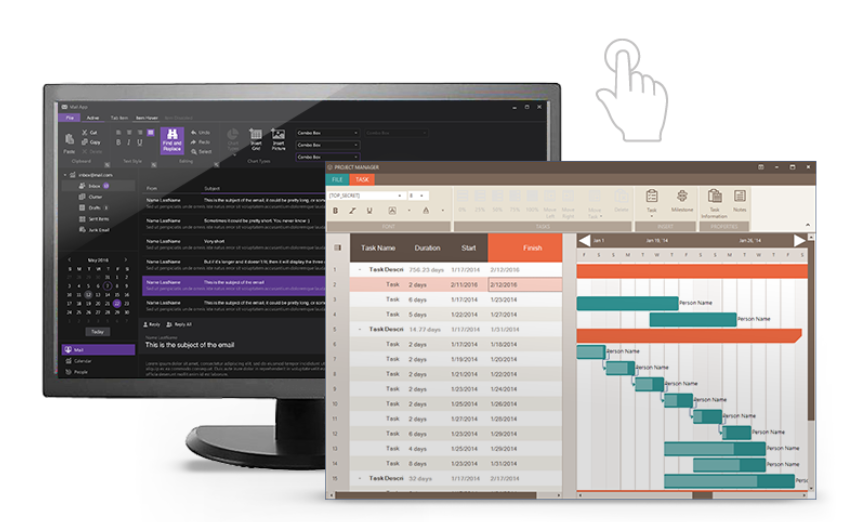 Modern Web on Any Browser and Any Device
Harness the power of JavaScript/HTML5 with Ignite UI, the complete HTML and JavaScript toolkit that helps you build modern browser experiences on the desktop, tablet or phone. Create high-performance, touch-first, responsive apps with cutting-edge AngularJS directives, Angular 2 Components, and Bootstrap support. Our ASP.NET MVC helpers, which support .NET core, will give you a jump start on even the most demanding apps. Our ASP.NET controls are packed with the most powerful set of UX and UI controls available, including the world's fastest data grid and data chart.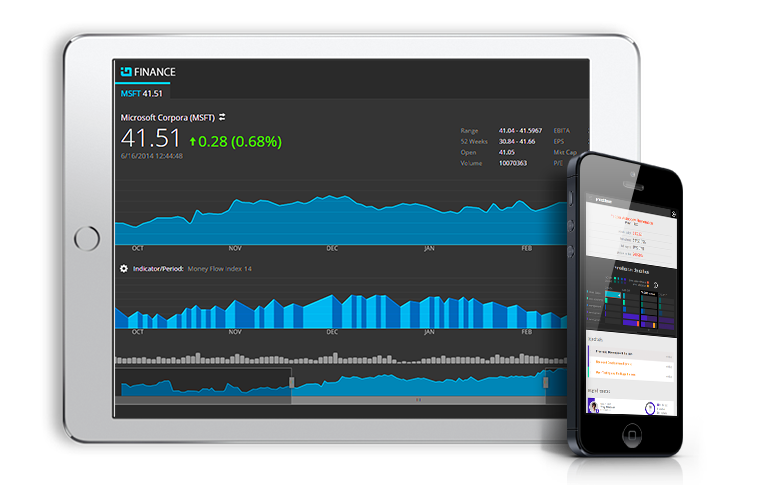 Native Mobile Controls That Amaze
Infragistics lightweight mobile iOS and Android controls have everything you need to build highly visual, totally native mobile applications for the marketplace or the enterprise, with dynamic, zoomable charts that analyze large sets of data and responsive, high-performance data grids. Use Infragistics Xamarin.Forms to architect multiple experiences with a single codebase using your C# and XAML skills.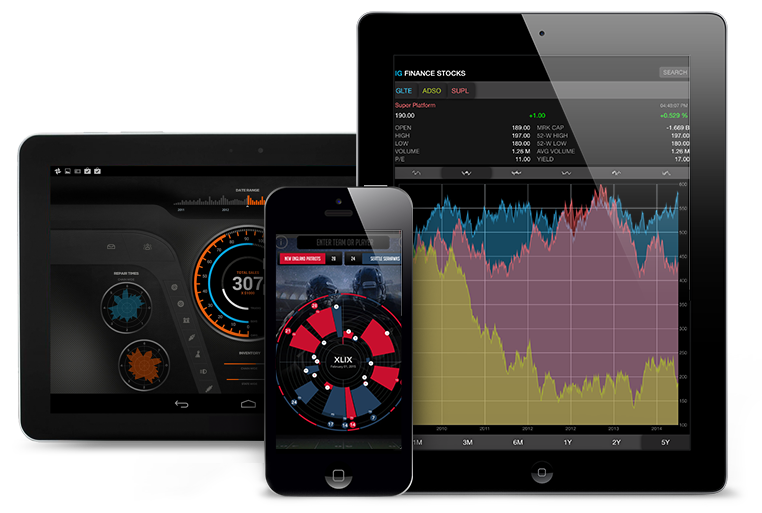 ReportPlus Embedded
Quickly create custom data visualizations and interactive reports, and embed them directly into your next application. With multiple platform options, ReportPlus Embedded allows you to maintain the look and feel of your brand and reach your application users on any device, in any location.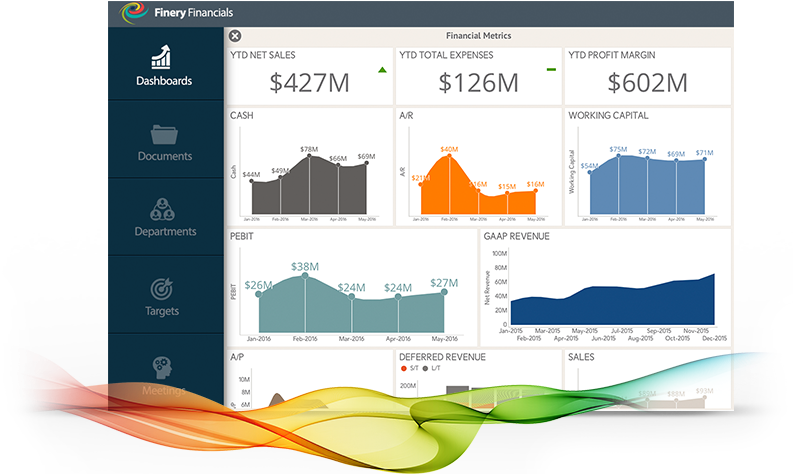 Award Winning Support
When it comes to support, we're the best in the business. Whether you've just started using a free trial of our products or you're a lifelong subscriber, our award-winning Developer Support Team stands behind you.