Start faster
Feel like a pro even if you're a beginner with Storyline's familiar, intuitive user interface. No training required.
Work smarter
Make your workspace your own. Move the panels you use the most anywhere on your desktop, or even to a second monitor.
Get inspired
No need to create from scratch, unless you want to. Jump-start your slides with templates designed by e-learning pros, and style your content with customizable design and color themes.
Connect with learners
Create more relatable courses by adding 47,500 combinations of photographic and illustrated characters, expressions, and poses.
Build any interaction
If you can imagine an interaction, you can easily build it with Storyline's slide layers, triggers, and states. Learners can click, hover over, or drag any object to trigger any action.
Get instant interactivity
Drop buttons, sliders, markers, and hotspots on your slide to add interactivity in seconds. With just a few clicks, you'll have an engaging interaction.
Personalize interactions
Respond to learners with dynamic, personalized content. With Storyline variables, you can customize interactivity to the max with minimal effort.
Create screencasts
Show learners exactly what they need to know by recording your screen activity. Then easily add captions, characters, and pan-and-zoom effects.
Build software simulations
Create simulations in minutes, not days. Record your screen once, then edit recordings whenever and however you want. There's no need to re-record.
Add any video
Import video of any type or format, including personalized screencasts you record with Articulate Replay.
Create assessments quickly
With 25 different question types, question randomization, and question pooling, you can easily and quickly build insightful assessments.
Build decision-making activities
See if learners can apply what they've learned. Turn objects into drag-and-drop and other decision-making activities in minutes.
Get a clear picture of performance
Test one time, or throughout the course. Discourage guessing with negative scoring. And you can even combine results from multiple quizzes for the final score.
Reuse your work
Easily import Articulate Quizmaker assessments and questions from Microsoft Excel spreadsheets and text files.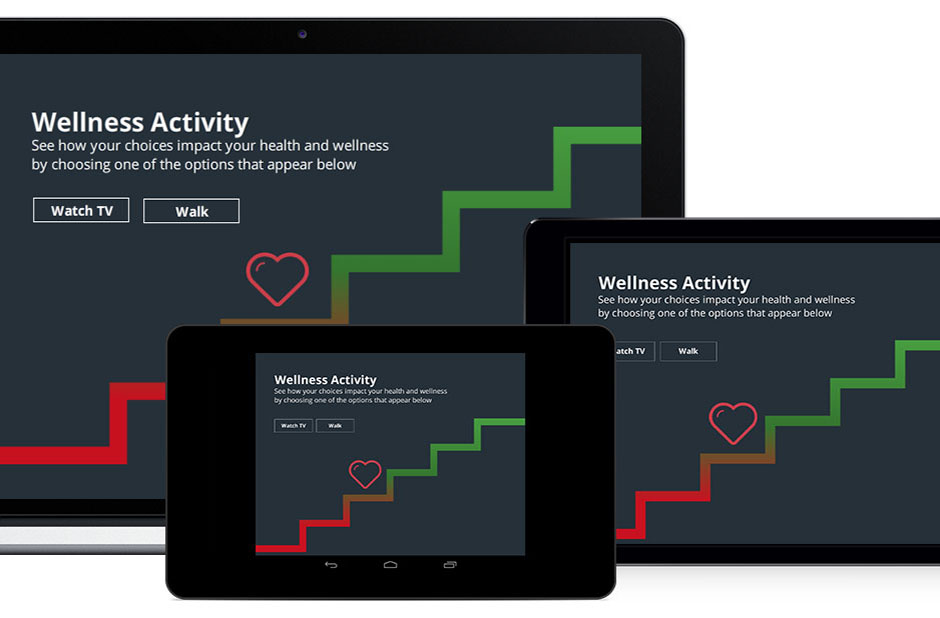 Choose nearly any device
Give learners more ways to access courses. Publish with one click to HTML5 for mobile browsers, Flash for desktops and laptops, and the Articulate Mobile Player for native iPad and Android experiences.
Localize content
Easily translate courses for learners across the globe. Storyline supports right-to-left languages and double-byte character sets for languages such as Chinese, Japanese, and Korean.
Distribute and track
Publish Tin Can API 1.0-, SCORM-, and AICC-compliant content for your learning management system. Or publish to Articulate Online, a cost-effective way to deliver and track courses.
Boost accessibility
Make your courses even more accessible with Storyline 2's Section 508 and WCAG support, custom tab order feature, and skippable player navigation.
Expert advice
Ask more than 150,000 e-learning pros for help, guidance, and ideas.
Inspirational examples
Feed your imagination with sample Storyline interactions, assessments, and more.
Free downloads
Get free templates and other course assets to get started even faster.
Insightful articles
Learn how to plan, build, distribute, and measure online and mobile courses.
"Looking for today's inspiration? @Articulate's #eLearning Heroes is the best place to go. Always find what I need!"
MAYRA ALXA
@MayraAlxaVillar
"Getting some mobile-friendly rollover menus and flat design lovin' in @Articulate #Storyline."
ADAM BLOCK
@adamwblock