FMEA-Pro
FMEA-Pro helps organizations with quality, risk and reliability programs to prevent failures from happening in the first place.
Boost reliability and reduce risks in product design and manufacturing processes.
Build stronger processes for better quality programs specific to your company or industry guidelines with the industry's leading Failure Mode and Effects Analysis (FMEA) software solution.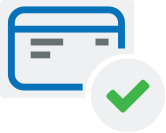 Analyze
Quickly analyze current designs and processes to improve efficiencies in creating FMEAs and other risk assessments
Learn
Leverage pre-formatted industry specific templates and apply best practices from historical data to implement iterative learning

Improve
Reduce analysis and reporting time, enable critical expert knowledge retention & sharing to optimize insights
How FMEA-Pro can help you
Improve your bottom line by implementing a consistent, standardized process to thoroughly analyze the inherent risks in product designs and manufacturing processes.
Build a knowledge base for failure modes, causes and effects and dramatically shorten assessment times to improve your quality programs.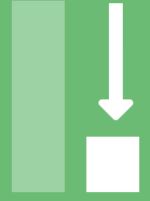 65%
STUDY REDUCTION TIME
Applying best practices from historical data
90%
REPORT REDUCTION TIME
Generating reports and analysis
78%
MORE EFFECTIVE
Conducting FMEA studies
Features
Functionality Designed to Steamline Compliance Work Processes

Dependancy Matrix
Helps to create matrix sheets that expand your capabilities to include new types of risk assessment techniques.

Enhanced Change Tracking
Ensures integrity of change management.

Conditional Data Mirroring
Allows automatic mirroring of data accross sheets, eliminating the need for you to repeat data entry in multiple worksheets.

Structure List
Increases flexibility to create ad hoc breakdown structures via indentation in the rows.

Pre-formatted Templates
Saves time in creating assessments.

Security
Improves security with double authentication feature and ability to use Windows Authentication and LDAP to assign access rights.

Comprehensive Libraries
Enables you to shorten study time and leverage best practices.

Multi Language Support
Allows for more effective collaboration - English, French, German, Spanish, Portugese, Japanese, Chinese (simplified), and Korean.