Accelerate Web Development with professional Web Application Generator
(create dynamic Websites like this one with minimal coding)
CodeCharge Studio is the leading and most productive solution for visually creating database-driven Web applications with minimal amount of coding. The support for virtually all databases, web servers and web technologies makes CodeCharge Studio one of a kind. It is a complete solution available for Web development.
Whether you are a legacy developer, MS Access programmer or experienced Web engineer, you can use CodeCharge Studio to rapidly develop anything from simple database-driven Web applications to complex e-business solutions.
The included Application Builder instantly converts your database (MS Access, MS SQL, MySQL, Oracle, etc.) into a working Web application with login-protected user access to database search, list, view and update functions.
CodeCharge Studio delivers the speed of code generation integrated with a full featured, powerful IDE. You can quickly generate dynamic, bug-free web sites in PHP, ASP, JSP, Perl, ColdFusion, ASP.NET. And then edit and customize your applications using the Studio's powerful code editors.
What's more, you can use any HTML editor to modify the HTML+CSS Website designs created by CodeCharge Studio.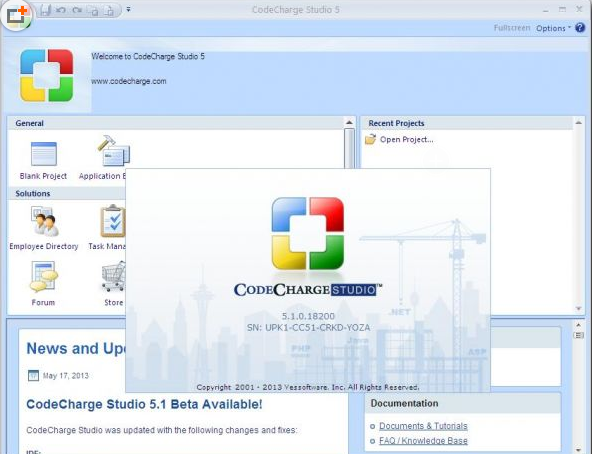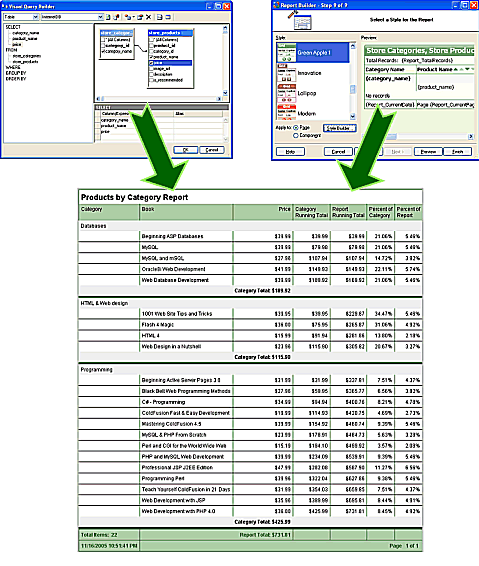 Features
Visual IDE and Code Generator
Rapidly build web applications by generating robust, scalable programming code in ASP.NET (C#), ASP, PHP, Java Servlets, JSP, ColdFusion and Perl.
Database-to-Web Converter
Convert any database into a Web application in just a few minutes.
Pre-built Solutions
Customize and enhance any of the examples included with CodeCharge:
Community Portal
Online Store
Task Management System
Employee Directory
Bug Tracker
Forum / Message Board
Benefits
Reduce Development Time
Eliminate time-consuming programming tasks and build scalable, robust Web Applications in a fraction of the time.
Minimize Errors
Avoid costly programming errors and misspellings by generating consistent, well-structured code.
Reduce Learning Curve
Analyze and modify generated code to learn web technologies and take on programming projects in any environment.