What is Stimulsoft Reports.JS?
Stimulsoft Reports.JS, designed on JavaScript and HTML5 technologies, is a robust set of components for working with reports. The report generator works in any JavaScript application, installation of any browser extensions or frameworks is not required. The product contains everything you need to create, edit, build, view, and export reports of high complexity.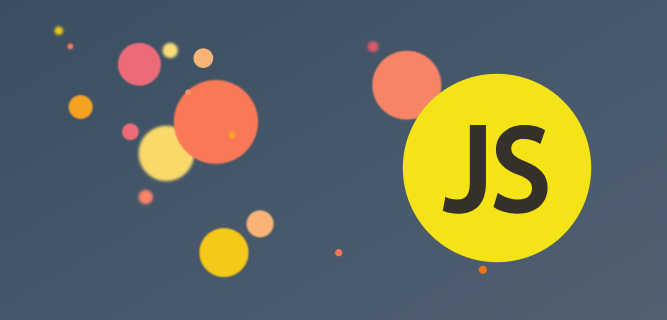 Report Designer
Stimulsoft Reports.JS includes a powerful report designer. The product includes comfortable and modern Ribbon UI, support for many styles and more than 40 interface localization, wizards, and more. The report designer as the JavaScript component is available for working with reports in your application. We also offer a ready application to create and edit reports on the developer's computer. This application is available for Windows and macOS systems.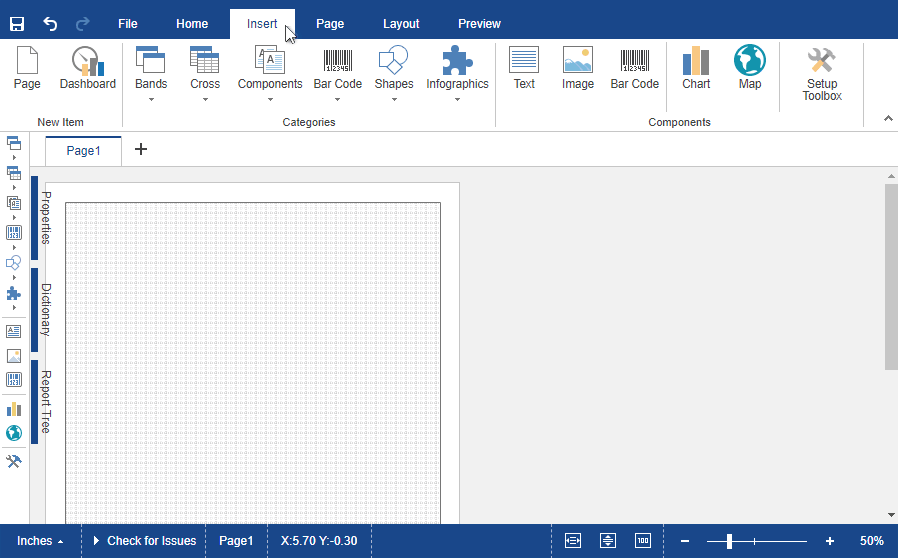 Great opportunities
In Stimulsoft Reports.JS, we have included a complete set of tools and components for designing both simple and complex reports. Texts, images, charts, bar-codes, many preset styles, grouping and filtering, interactive reports, and much more. You can work with reports and their components directly from the JavaScript code. A high number of video lessons with different approaches to creating and editing reports will help you get started quickly.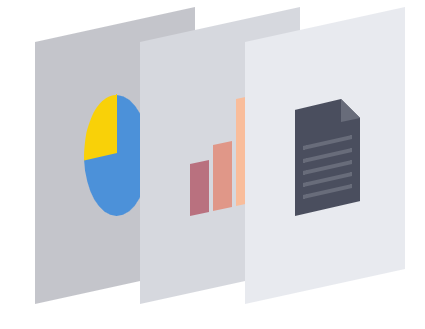 Client side
Since Stimulsoft Reports.JS is wholly designed using only JavaScript and HTML5 technologies, it has only one requirement – any modern Web browser. The operating system and a type of the server side do not matter. Report generator can work only on the client side without using a server.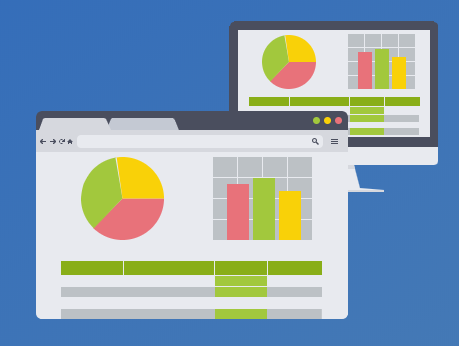 Server side
Although Stimulsoft Reports.JS can work only on the client side, it is good to use it on the server side. For example, a report writer works fine with Node.js, with its help you can build and export a report to various formats. Additionally, the product includes a set of data adapters for ASP.NET and PHP technologies.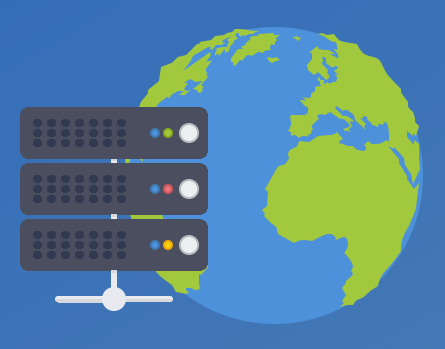 Integration
Stimulsoft Reports.JS is excellent for working in any JavaScript application. Components are optimized to work with most popular frameworks such as Node.js, Angular, React, Vue.js, and others. You may use the Publish wizard for ease of integration of your reports into the project.

To integrate a product into a project, you need to install only one package from the NPM repository, or download the package from our website to a computer and add several scripts and styles to the project. No additional modules and special extensions are required, everything you need you will find in the product.
Compatibility
Stimulsoft Reports.JS is the integral part of the Stimulsoft platform. Reports created in our other products will work in Stimulsoft Reports.JS and vice versa. You can create reports on a computer and continue editing them in the cloud with the help of the online designer. We have tried to ensure the compatibility of the reports, to the extent possible for a particular technology. Moreover, we offer tools for importing reports from files of other popular reporting systems into our universal internal format.
One tool for any device
Stimulsoft Reports.JS can work on various devices, it is convenient to work with components both on large screens of monitors and on screens of tablets. It supports both mouse control and Touch mode for devices with a touch screen. Stimulsoft Reports.JS works in all modern Web browsers, regardless of the operating system. An extensive set of styles and options will help to customize the components as required for your project.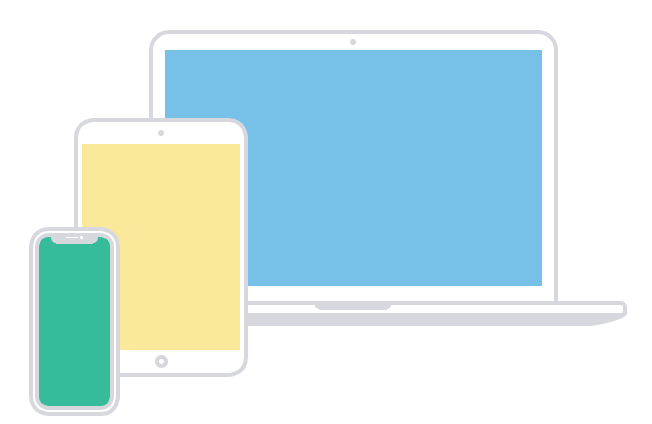 通过购买我们的产品,您可以获得一套灵活且完全可定制的工具,用于处理各种设备和操作系统上的报告。
Stimulsoft 终极版
Stimulsoft Reports.JS 是 Stimulsoft Ultimate 产品的一部分,该产品是使用各种技术创建报告和仪表板的通用工具集。Stimulsoft Ultimate 是为那些在应用程序开发中使用多种平台(如 Windows Forms、ASP.NET、.NET Core、JavaScript、WPF、PHP、Java 等)的人提供的绝佳选择。