Product Highlights and Benefits:
Optimized Fill Routines: Maximizes production. Allows you to produce more, in less time.

Variable Data Support/Badges: Automates production of same layout, multiple copies that contain slight content variations. Create badges, nameplates and much more using this incredible time-saving tool.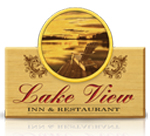 Photolaser Automation: Convert photographs into stunning, detailed laser etched graphics on all the latest materials.

Specialized ADA Signage Tools: Leverage the specialized ADA tools within EngraveLab to create ADA compliant signage easily.

Precision Tool Path Algorithms: Engrave the finest details, smallest text with extreme clarity and detail.

Complete Text, Design And Layout Features: Streamline your workflow from start to finish. The easy to use interface provides a quick and easy way to complete projects from initial design to final production.
Seamless interface with Corel, Illustrator and Photoshop: No export/import of files required. Drop customer supplied graphic elements directly into EngraveLab from their native applications.

Automated Centerline Vectorization: No export/import of files required. Precise conversion of regular artwork into centerline objects that can be engraved as crisp, clean vector graphics.

Simple Conversion of Multi-line Fonts Into Engraving-ready Single Line Fonts: Create your own engraving fonts, don't buy them! Easily convert TrueType and Adobe PFB fonts into single line fonts.

Support for most laser and rotary engravers: Outfit your shop with a single software package that supports all your production workflows. Economical, and also provides a standardized solution that requires less expertise of multiple software packages.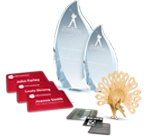 An introduction
Design and Engraving Software For Laser and Rotary Engraving Systems
EngraveLab is the complete design and engraving software solution aimed at maximizing the potential of laser and rotary engraving systems.
Three unique rotary packages
EngraveLab Pro

EngraveLab Expert

EngraveLab Foundation
Engravers using laser technology
Standard EngraveLab Features
Drag & Drop, Cut, Copy, Paste

File Preview

Scaling, Sizing, Fitting, Alignment

Unlimited Undo/Redo

Import Stroke Width (CMX, CMF, AI, EPS)

Online Help

Grids & Guides

Create & Edit Shapes & Graphics

Color & B/W Printing

Arrays

Dimensioning/Measuring Tool

Job Cost Notes

Seamless CorelDRAW¨ Interface

Color & B/W Scanning

Re-Engrave

True Type Font Support
WYSIWYE Text Compose

On Screen Auto Layout

Engrave Text and Graphics

Columnizing

OLE Support

Rubber Stamp

Instant Replay

Parametric Circle, Ellipse, Rectangle, Polygon, Start, Fan & Arrow

1100 Fonts & 5000+ Clipart

Node editing for vectorized graphics

Ginsu Knife

Hairline support

Auto Convert to Vector Cut

Control Default fill / Hairline Color
EngraveLab System Requirements
---
Minimum System Requirements
---
CPU
CPU: Dual Core (2.0GHz or higher)
HARD DRIVE
120 GB
RAM:
1GB + OS Requirements
OPERATING SYSTEM
Windows 10 (32/64), Windows 8 (32/64), Windows 7 (32/64)
Suggested System Requirements
---
CPU
Quad Core (3.0 GHz or higher)
HARD DRIVE
250 GB (or more)
RAM:
4GB + OS Requirements
OPERATING SYSTEM
Windows 10 (32/64), Windows 8 (32/64), Windows 7 (32/64)