Anti-Executable
Stop threats before they start by blocking unauthorized executables.
STOP THREATS BEFORE THEY START
STOP THREATS BEFORE THEY START
Faronics Anti-Executable blocks any unknown threats that can bypass your antivirus solution. It protects you from sophisticated threats like zero-day attacks, mutating malware and advanced persistent threats that necessitate an approach that goes beyond a traditional antivirus solution, by ensuring only approved applications are allowed to run on a computer.
On-Premise
Cloud Solutions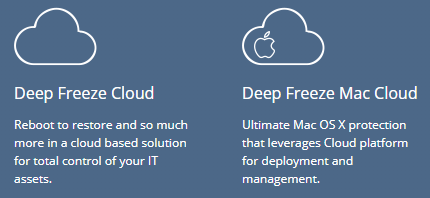 10 MILLION LICENSES SOLD;30,000 CUSTOMERS;150 COUNTRIES