Unlimited creativity, maximum productivity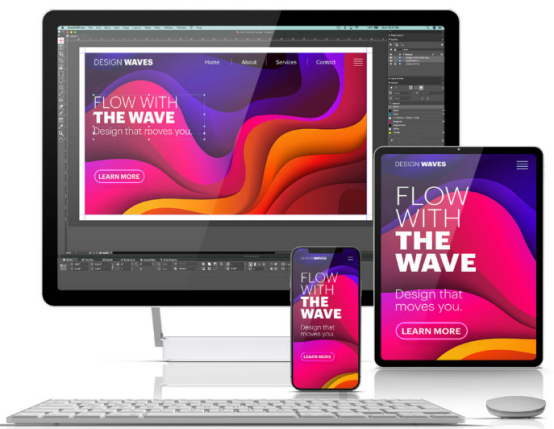 Quark established the graphic design and desktop publishing software market and continues to enhance QuarkXPress for traditional design and digital publishing. Be brilliant and efficient in making your ideas come to life, thanks to powerful and integrated tools for page layout, graphics and illustrations, and photo editing. Produce compelling posters, brochures, responsive websites and blogs, digital newspapers and magazines, e-books and more. As a creative professional, your graphic design and multi-channel publishing possibilities are endless with QuarkXPress.
New Features in QuarkXPress 2021
Ease of use and efficiency leads to greater productivity and therefore unencumbered creativity. In-house, agency and independent designers alike will benefit from QuarkXPress 2021's new features.
Enhanced Layers Control
Select and organize objects in multiple layers within a document. Move objects backward or forward with drag-and-drop and perform key operations, such as lock/unlock, hide/unhide and multi-select, with greater ease.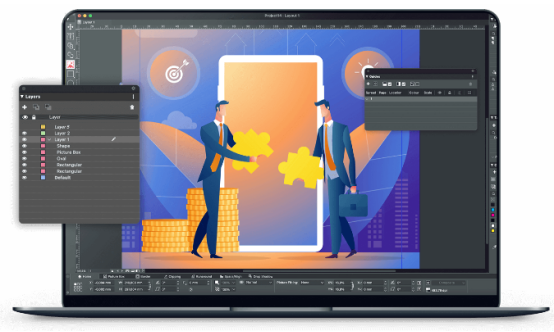 New Projects from PDFs
Start a new project with any PDF, regardless of the source software. Make edits to specific pages, merge pages from other PDFs, and organize or delete pages at will and then export them as a new PDF. Add interactive elements, such as videos, slideshows and animations, for export as HTML.
SVG Import
Import logos, icons and other SVG files into layouts like any other image format. Edit them as desired and then export your document to an array of print and digital formats, including HTML5.
Larger Pasteboard
No more running out of space on the pasteboard! Increase or decrease the pasteboard height as desired, with bleed values honored.
Other Reasons to Choose QuarkXPress 2021
Conversion of InDesign files with bleed settings intact
Use of tables as anchors for hyperlink targets
More paragraph and line-break options to improve e-pub layouts
Consistent tables of contents for reflow e-pubs, independent of e-reader
Auto-generation of tables of contents and indexes for digital books, with synchronized hyperlinks
Stroke text effect for Indic languages
QuarkXPress 2021 Minimum System Requirements
Mac: macOS 10.14.6 (Mojave), macOS 10.15.7 (Catalina), and macOS 11.x (Big Sur)
Windows: 8.1 and 10 (64-bit only with latest updates)