Easier than Visio®
SmartDraw is the better, more affordable alternative to Visio® with free support and thousands of templates.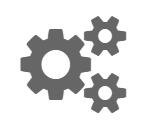 SmartDraw vs Microsoft Office®Drawing Tools
SmartDraw is a smarter choice than the drawing tools in Microsoft Office®. Whether you want to make a basic chart or a complex diagram, there's really no comparison.
SmartDraw is More Powerful and Easier to Use
SmartDraw is more powerful than Office® drawing tools. Its unique design combines smart templates, tools, and automation; making it incredibly easy to use. First-time users are amazed at how much drawing power they have, without even having to draw.
SmartDraw works wherever you are. Create drawings and diagrams on any computer or mobile device running Windows®, Mac®, Android®, iOS®, or any other platform.
See how SmartDraw compares to the drawing tools in Microsoft Office: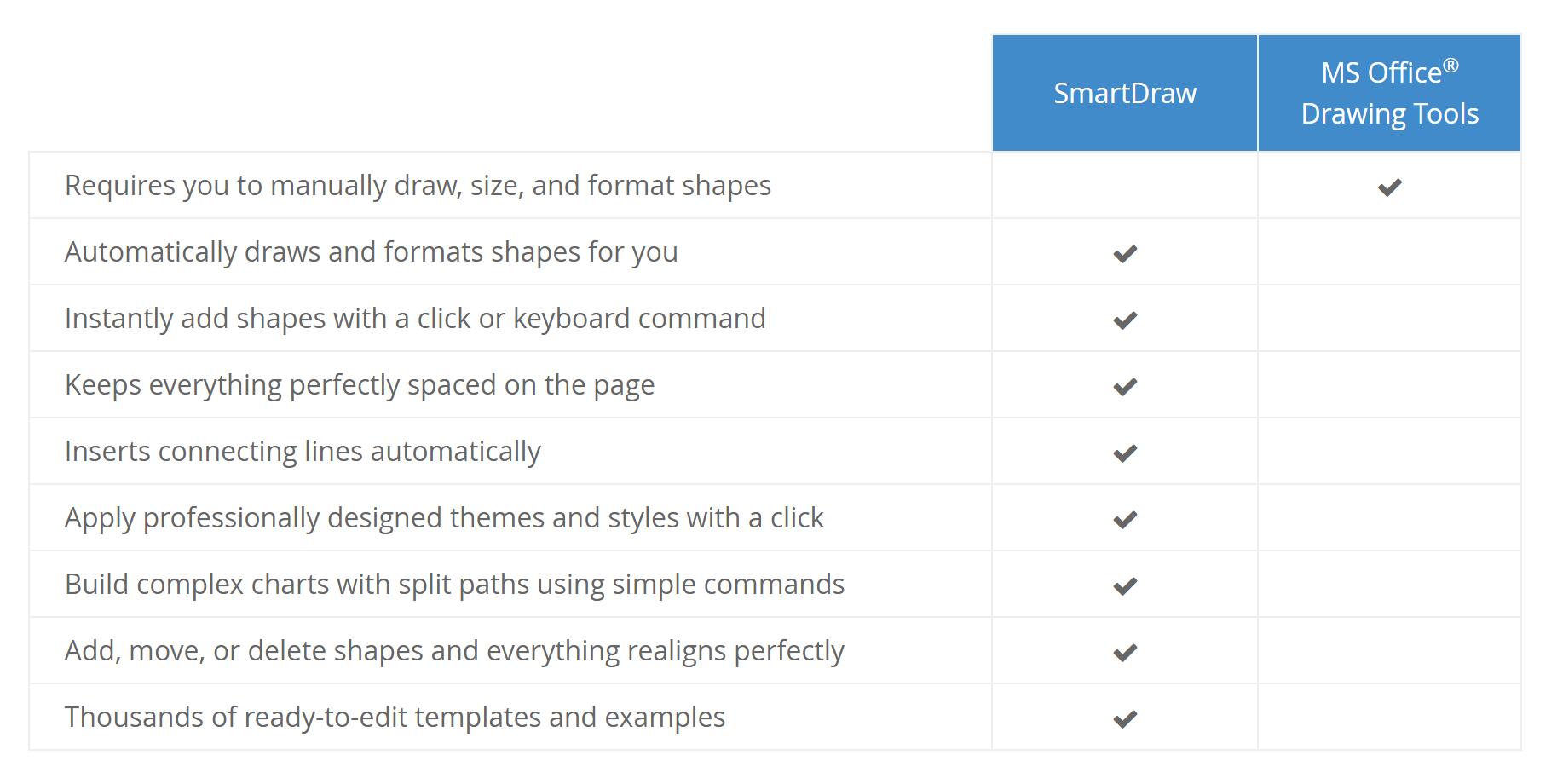 You may already have the drawing tools available in Office, but using SmartDraw will save you time in the end. It will also provide you many more diagram options and a professionally produced result—every time.
SmartDraw vs Microsoft Office® drawing tools? There's simply no comparison. SmartDraw lets anyone create rich, complex, great-looking visuals with ease. Even for simple diagrams, SmartDraw is the smarter choice.

Thousands of Professional Templates
SmartDraw includes quick-start templates for more than 70 different kinds of charts, diagrams and other visuals. Plus, you'll get thousands of examples that you can quickly edit to make your own.
Our Customers Include