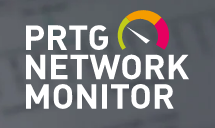 A single solution can be fully monitored
PRTG is a product of Paessler AG, an IT infrastructure company
The market leader in monitoring, with more than 300,000 customers worldwide
The main function
The integration process
PRTG can monitor your entire IT infrastructure.
Support a variety of important technologies:
SNMP: Ready-to-use and custom options
WMI and Windows performance counters
SSH: used for Linux/Unix and macOS
Traffic analysis or packet sniffing using traffic protocols
The HTTP request,
REST APIS return XML or JSON
Ping, SQL, and other technologies
Map and dashboard
Real-time maps display real-time information and visualize the web.
Use PRTG Map Designer to create dashboards and integrate all network components with over 300 map objects such as device and status ICONS, traffic charts, hot lists, and so on.
Personalize the map using custom HTML. When you're done, share the map as a URL that can be accessed publicly or only within your LAN.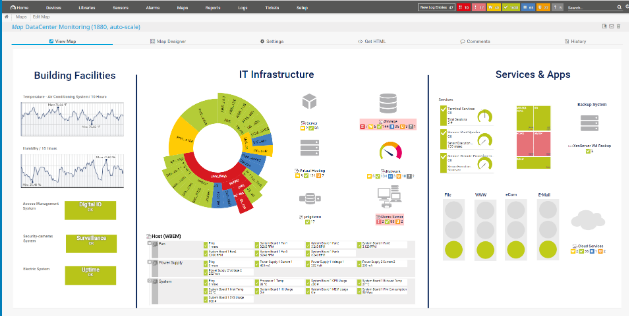 Flexible alarm
PRTG alerts you when it finds problems or abnormal metrics.
PRTG has a number of built-in notification mechanisms, such as E-mail, push, or HTTP requests. Send push notifications directly to your phone with our free Android and iOS apps.
Adjust the notification system to meet your needs and schedule alerts (for example, "No low priority alerts at night"), or use dependencies to avoid a flood of alerts.
You can also write your own notifications using our PRTG API.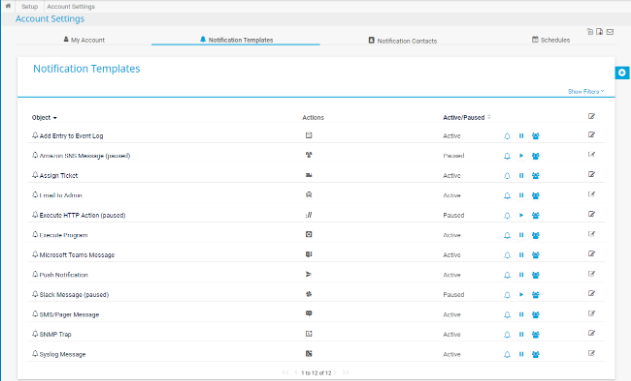 Monitoring distributed Networks
PRTG Network Monitor has remote detection capabilities that are ideal for monitoring multiple locations, including smaller sites. Data can be recorded locally via remote probes and sent to a central facility for storage, analysis, and visualization, eliminating the need for expensive and complex installations at each location. Each PRTG license allows unrestricted use of remote probes.
PRTG can also provide licenses for larger environments. The Paessler PRTG Enterprise Monitor scales to your network, and the ITOps Board provides centralized, service-based dashboards and reports