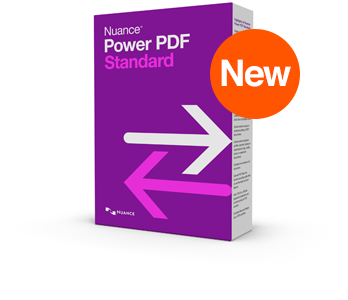 What's new in Power PDF Standard 2
Easy to use "ribbon" interface just like Microsoft Office
Simply create a PDF file from office documents
Automatically convert a PDF file to Office documents
Microsoft Windows 10, touch-enabled input
Save any webpage from Internet Explorer, Chrome or Firefox to PDF with hyperlinks preserved
Create PDF files directly from Office 2016 via ribbon add-ons
Auto proofread and correct any spelling errors from scanned documents
New powerful "Find A Tool" that lets new users find the feature that need quickly
Any document can be a PDF. Even a paper one.
Every PDF is 100% industry standard
It's easy to create a PDF from virtually any PC app that can print. Get 100% industry-standard PDFs with enhanced security features that are compatible with any PDF viewer.
Combine and assemble documents with ease
Now it's drag-and-drop simple to combine, remove or replace Word, Excel, PowerPoint, WordPerfect, JPG, BMP, TIF or XPS pages and files within a PDF.
Turn paper into PDFs with just a click
With Power PDF your scanner can create standard image, searchable or editable PDF instantly. You can even scan, highlight, cross-out or underline in single step.
Word processing capabilities, right in your PDF
Power PDF Standard offers advanced functionality so you can edit words and sentences, replace pictures and graphics, and move items around in your PDF – the editing capabilities are endless.
Use and create PDF forms
PDF forms are everywhere and Power PDF lets you fill them in, edit them and convert them like never before. Share your information and sign forms right in Power PDF. And FormTyper™ automatically converts non-fillable forms into fillable PDF forms that you can complete, save and email.
Voice-controlled note taking
Included Dragon® Notes speech recognition requires no additional software and allows you to quickly and accurately capture notes within your PDF by speaking them instead of using the keyboard.
Always accessible, Always secure
Keep PDFs protected and secure
Add and manage digital signatures so the people know you sent the document and it hasn't been altered in any way. Add passwords with secure 128-bit or 256-bit AES encryption and permission controls to protect document viewing, printing and modifications as you wish.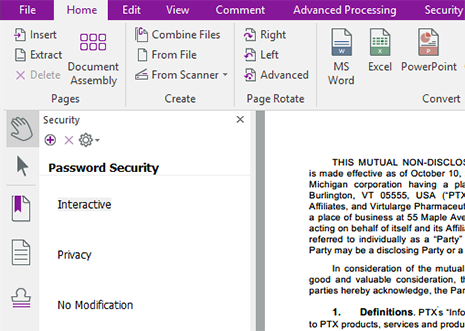 Connect directly to cloud accounts
Access documents anytime, anywhere through the web or mobile devices when you save PDFs in the cloud by connecting directly to your account in Box, Dropbox, Evernote, Google Drive and Microsoft OneDrive.