iSpring Play is a free mobile app that allows learners to access your content anytime, anywhere, even with no Internet connection.
The Ultimate Bundle of iSpring E-Learning Tools
iSpring Suite contains all iSpring authoring capabilities integrated in one supercharged toolkit. With all these features combined in one place, top-to-bottom content creation is faster than ever.
New Capabilities of iSpring Suite
Now, creating amazing video lectures, quizzes, dialog simulations, interactions, and other educational materials is possible in one program!
New Ready-Made E-Learning Templates and Assets
No more need to start with a blank slide, or browse through dozens of web pages looking for that very image which matches your course. iSpring Suite gives you quick access to a rich collection of course templates, photographic characters and backgrounds, icons, controls, and buttons. It's all you need to build an efficient course, and even more.

New Conversation Simulation Tool
Design interactive dialogue simulations to train your employees' communication skills in a safe environment. Building a scenario doesn't take long: simply create a conversation script, select a character and background, and record voiceovers for interlocutors and feedback messages.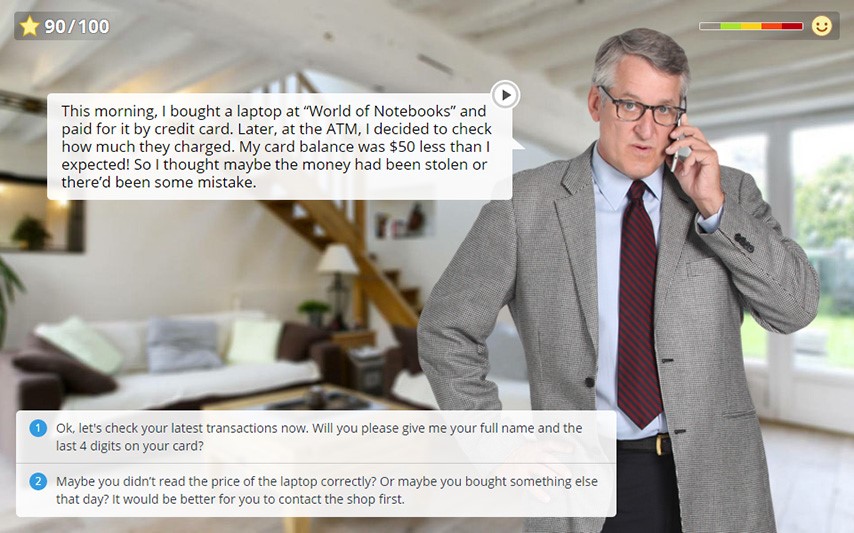 Spell-check
Now the editor can automatically check spelling: it underlines errors and suggests possible corrections.
Hyperlinks in dialogue scenes
Enhance character speech and feedback messages with hyperlinks to useful resources: certain chapters of your course, guides, videos, and other content that students may need.
Release
Knowledge evaluation with simulations
Use dialogue simulations to precisely assess your learners: assign points for correct responses and negative points for inaccurate ones. As learners go through a dialogue, they accumulate points or get penalties, and the final score shows how well they performed.

---
New Tool to Create E-Books
iSpring Flip helps you turn your Word, PDF, or PowerPoint documents into e-books in just two clicks. Deliver e-books to your learners through your LMS, and keep track of what your learners are reading and how far they have progressed.

New Screen Recorder
iSpring Suite introduces a new screen capture function, with which you can record screencasts and insert them into your courses. The built-in iSpring Cam includes a complete set of functions for screencasts, such as audio recording, cursor highlighting, mouse click sound effects, and more.
New Video Lecture Player
The new 50/50 Video Lecture Player allows you to simultaneously display presentation slides and video narration, correctly placing the emphasis between them. The player can be customized: choose which bars and buttons to show, pick the color scheme, and change text labels for captions, tooltips and messages within the player.
New Audio/Video Editor
Now you will be able to fine-tune the audio and video narrations for your course. iSpring Suite now contains an audio and video editor, which contains a complete set of functions for quickly creating professional narrations: deleting fragments of audio and video, background noise removal, audio fade-in/fade-out, and much more.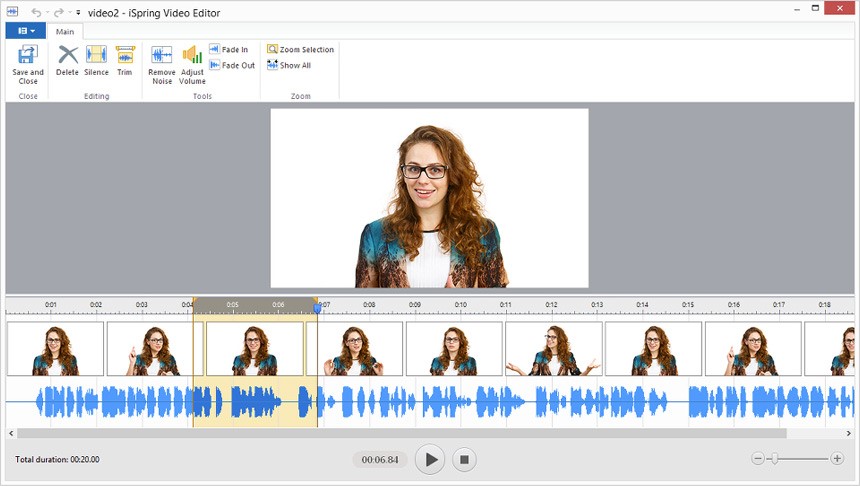 Updated Quiz Editor
Creating interactive quizzes is faster and easier than ever before, thanks to the new visual question editing mode. Now you can customize the design of several questions simultaneously: modify the layout, adjust the color theme, or set the background.
Re-Taking the Course Based on Quiz Results
With this feature, if a student fails a unit test, they can be redirected to the beginning of the unit. After they review the unit, they can try to pass the test again.
Sending Quiz Results to Student's Email
Students' quiz results now can be sent to their emails. This allows students to track their progress and reveal strengths and weaknesses.
Customizable Feedback for Quizzes
Customize the color scheme of your feedback messages and enhance them with images, formulas and audio. Set up default feedback for all the questions, or simply turn it off when it's not necessary.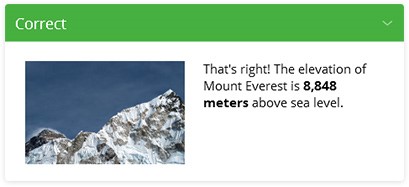 Audio Narration Recording for Quizzes
Now you can record voice overs for your question slides and feedback messages. New integrated audio editor will let you easily fine-tune recorded and imported audio narrations.
Quiz scoring by question groups
With the new version, you can assess multiple topics within a single test. Split questions into groups according to their topics or level of complexity and set a passing score for each of the groups.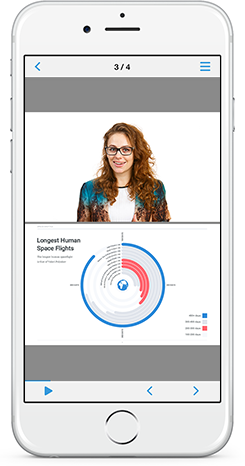 New iPhone App
Provide access to your content anytime and anywhere, even with no Internet connection! The free mobile app is now compatible with iPhones, along with iPads and Android devices. Make your e-Learning courses absolutely mobile!