CODESOFT
RFID and Barcode Labeling Software
CODESOFT is more than just a label designer. With CODESOFT, you can easily integrate label printing and RFID technology into your business process, increasing both efficiency and control.
CODESOFT allows you to merge label and document printing, and supports a variety of industry-specific labeling regulations, including: GHS, UDI, PTI, and many more.
CODESOFT goes above and beyond simple label design, supporting complex database connections and regulatory compliance. Download a demo today!
CODESOFT 2015 is fully compatible with Windows 10. Its improved PortWatch functionality allows end users to print labels for an undetermined quantity of weighed items, reducing label stock and time. The enhanced GridField feature now allows end users to merge label and document printing. Add multiple database records to one label, increasing flexibility for creating forms and documents such as packing slips, bills of materials or product receipts.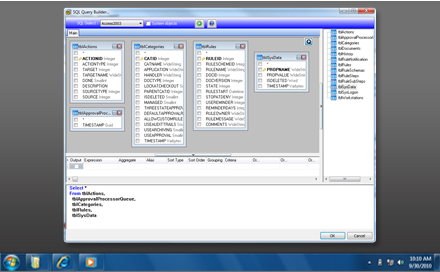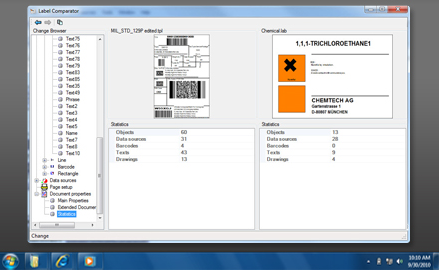 CODESOFT FEATURES
Display a label next to a data form to easily preview the label as you make data changes to ensure your changes are intentional and within the correct fields.
Generate simple or complex database queries to quickly and easily view data and/or locate a specific record in a database.
Simplify the label design process from adding images to building database connections to decrease time spent on design and increase productivity.
Create and view custom front-end user interfaces for data entry and label printing to protect designs and standardize data entry.
Allows you to view and compare the details of your label such as its objects and their properties, data sources and their properties, label/page format, and document properties for easy replication of label designs.
BUSINESS BENEFITS
Increase Efficiency
Increase Productivity
Language Support
Unmatched Printer Support
Enterprise Integration
Upwards Compatibility
Create labels in a fraction of the time with CODESOFT's intelligent interface, helpful wizards, and fast database connections. You can quickly make changes to existing labels with CODESOFT's variable interaction features.
The combination of CODESOFT's intuitive interface, streamlined data entry process, and simplified database connections allows users to quickly and easily design and print labels.
CODESOFT is available and supported in 25 different languages and has the ability to print virtually any language. If you need to print labels in foreign countries, CODESOFT lets you to connect a label to any UNICODE data including text files, databases, and more to print.
Continual printer driver development makes it easy for users to purchase and install new printers to be used with CODESOFT. TEKLYNX has created printer drivers for all major printer manufacturers and models.
CODESOFT can be combined with other TEKLYNX enterprise applications such as SENTINEL for automated enterprise label printing and LABEL ARCHIVE for label approval and secure label storage.
CODESOFT has the advanced functionality to open, edit, and save LABELVIEW files within the software.
QUICK SPECIFICATION
For Windows® 10, Windows® 8.1, Windows® 8, Windows® 7 SP1, Windows® Vista SP2, Windows® Server 2012 R2, Windows® Server 2012, Windows® Server 2008 R2 SP1, and Windows® Server 2008 SP2
Simple installation process
Support for over 2,900 thermal and thermal transfer printers, plus any Windows printer
Advanced RFID tag support
System must have access to the Internet or have a dedicated USB port
Graphic support for over 45 formats, including BMP, EPS, GIF, IMG, JPEG, MAC, PCX, TIFF, WPG, and more
Supports over 100 barcode symbologies allowing easy compliance with industry standards
Precise WYSIWYG (What You See Is What You Get) results from the screen to the printed label
CODESOFT VM is fully supported and tested to run on virtual machines
COMPARE EDITIONS OF CODESOFT
CODESOFT Pro is a great starting point to meet your immediate labeling needs. CODESOFT Pro is only available as a single user license and is limited to 3 printers.
CODESOFT Enterprise has unlimited printer support and is available with network (multi-user) licensing. As your business grows, CODESOFT Enterprise is scalable to continue to meet business requirements.
Note: To run CODESOFT on a virtual machine, a VM license must be purchased.
Let the comparison chart on the right help you decide which CODESOFT edition is right for your business.
System Requirements
Installation requires Administrator privileges
Operating System
Windows® 10
Windows® 8/8.1
Windows® Server 2012/2012 R2
Windows® 7SP1
Windows® Server 2008 SP2
Windows® Server 2008 R2 SP1
Windows® Vista SP2
Windows® 32/64-bit platform
Memory
2 GB RAM recommended
Hard Disk Space
Hard drive with at least 1.5 GB of available space
Display
Minimum: 1024 x 768 True Color 32 bit
Supporting Software
Microsoft® Internet Explorer 7.0 SP1 or greater
Microsoft® .Net Framework 4
Adobe Acrobat Reader 9.0 or greater
Additional Requirements
System must have access to the Internet (software key)
USB port if using a USB key (hardware key)
CD-ROM drive
Mouse