Kerio Connect 9.2 makes it easier to communicate and collaborate
What's New in Kerio Connect 9.2
Kerio Connect 9.2 makes it easier than ever for users to communicate and collaborate with each other.
•New desktop app for Windows and Mac - provides a dedicated interface for email, chat, calendars, tasks and notes
•Spark by Readdle Integration - iOS users can set up an account in the popular smart mail app using the integrated Kerio Connect profile
•MyKerio integration - use a centralized web interface to configure multiple Kerio Connect deployments from one location, anytime
•MyKerio Android app - provides real time monitoring and notifications for all connected Kerio Connect, Kerio Control and Kerio Operator deployments
Enterprise-Class Email – Built for Your Business
Kerio Connect makes email, calendars, contacts and task management easy and affordable. With Kerio Connect, you have immediate, secure access to your communications anytime, anywhere, on any device —without complexity or expensive overhead.
Your Business. Your Rules.
Choose full-featured Kerio Cloud email or manage your own Kerio Connect Server in-house. Either way, you get the reliability and robust functionality trusted by 50,000+ small and mid-sized businesses around the globe.
Using your own domain, enjoy full-featured enterprise-class email and more—without the hassle of managing your own server. Get your business up and running quickly and easily on the desktop clients and mobile devices your employees love.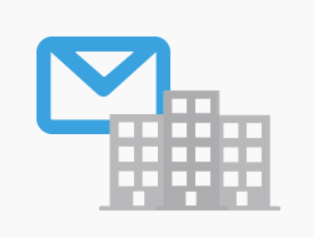 KERIO CONNECT SERVER
Get all the great features of Kerio Cloud, plus the flexibility and control of in-house data storage. Seamlessly fits any IT environment with deployment options for Windows, Mac, Linux and virtualized environments.