Send large files easily with Mail Express®
Secure email solutions that allow you to quickly send large files with enhanced visibility and control

Mail Express® lets employees securely share large files with internal and external recipients without worrying about workflow disruptions, file size restrictions, or resource restraints.
Secure encrypted email and attachments.
With Secure Message enabled, sending encrypted email has never been easier, and you don't have to worry about intercepted messages causing compliance violations. Secure the content of your email messages using the Mail Express Secure Message option, whether sending from Microsoft Outlook or the web portals. The recipient logs in to your secure web portal to view the message and download any attachments.
Process files with antivirus or data loss prevention tools
Mail Express provides Content Inspection by integrating with antivirus scanners and DLP (Data Loss Prevention) tools to permit or prevent file transfers based on your organization's policies. Implementing Content Inspection ensures that:
Email is free of malware
Employees are not sharing confidential/ proprietary information
No transfers contain nonpublic information, such as PHI (protected health information) and PFI (personal financial information)
Your employees maintain compliance with PCI DSS requirements regarding DLP
Globalscape's testers have verified that the CIC module works with the following antivirus and DLP servers:
Antivirus:
Kaspersky
Sophos
Symantec
Trend Micro
DLP:
Symantec
Websense
McAfee
RSA
Secure your large file transfers with Mail Express®
Mail Express® gives employees the ability to quickly and securely share large files with internal and external partners without disrupting existing workflow (email) or having to resort to 'Box' type solutions, all while providing IT centralized control over security policy. Mail Express provides for simple, secure file sharing via email with unlimited file size, Outlook integration, and encryption of both the message and the attachments.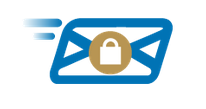 View and track email files from start to finish with Mail Express®
View and track email attachments of virtually any size with Mail Express. Seamlessly and easily send files securely, while adding IT control, auditing, compliance, and self-maintaining storage, with detailed package tracking for both user and administrator. Mail Express enables end users to send secure encrypted emails and attachments via Outlook, with seamless integration and transparency.
Meet compliance mandates for email file transfer systems
Email communications with patients, customers, and clients are required to meet privacy standards established by HIPAA, HITECH, SOX, PCI DSS, and others. Mail Express® from Globalscape offers email and attachment encryption that protects personal information
Send files securely with no size restraints
Mail Express® offers one of the easiest, most secure ways for businesses to exchange and email large files. "Box" type solutions don't compare to the security that comes with Mail Express and the centralized control from your IT team. Mail Express enables employees to send files of virtually unlimited size to internal and external partners using Outlook or a web browser, without worrying about mail-server restrictions or user training. Learn more about external partner file exchange in the use case, Exchanging Large Files with External Partners.
Secure proprietary data in the trusted network
Integrate Mail Express with DMZ Gateway®, your liaison through the "Demilitarized Zone" (DMZ) to your internal network. DMZ Gateway, our multi-platform, multi-layered security solution, acts as a communication proxy that replaces inherently insecure inbound connections from the Demilitarized Zone (DMZ) to your network. With DMZ Gateway, your proprietary data always remains safe behind the firewall for Mail Express to store and process.