"With Enterprise, the productivity increases have been fantastic and game-changing!"
Charles, CTO, ACI ALOYS
Discover why more than 90% of customers would recommend QuickBooks Desktop Enterprise.3
Over 6X the capacity of other QuickBooks products4- The ability to add up to one million names gives you the power to track hundreds of thousands of customers, vendors, and items.
The extra flexibility you need- Set up 1 to 30 users in no time.5 Plus, with anytime, anywhere Enterprise access - all you need is an Internet connection to manage your accounting, payroll, payments, inventory, and more.
New! Easy and accessible- QuickBooks Desktop Enterprise with Hosting offers a familiar QuickBooks look-and-feel and accessibility on any device, including Macintosh, making it easy to manage your business wherever and whenever you want.6
See how QuickBooks Desktop Enterprise works
Enterprise lets you manage your business from end to end with ease.
Learn how its flexibility and functionality can work for you.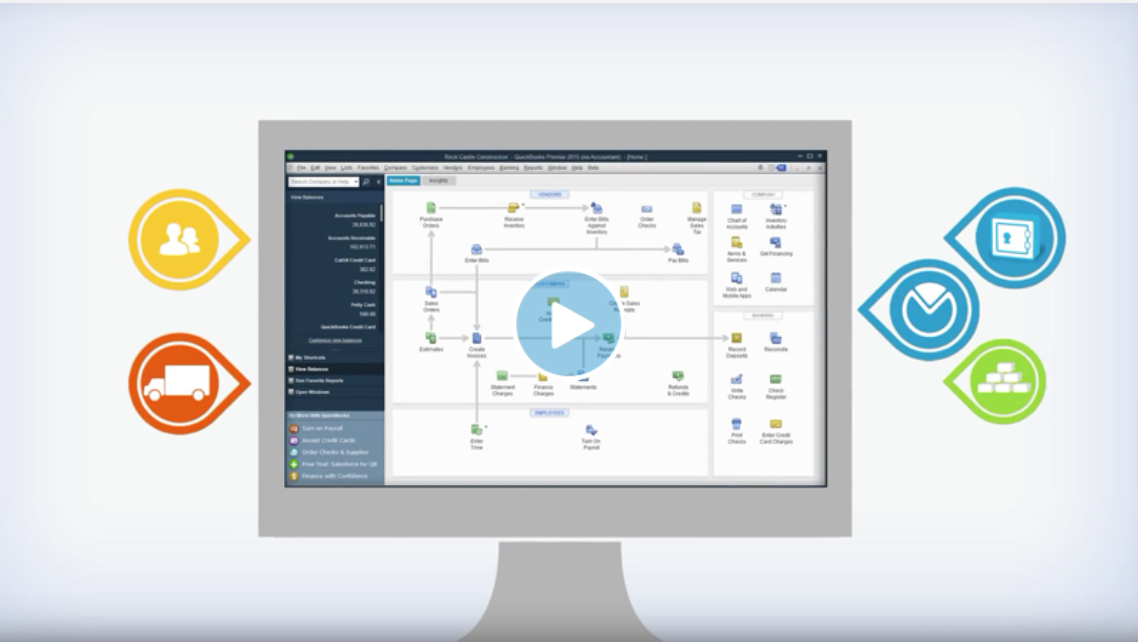 Manage your end-to-end work flows with QuickBooks Desktop Enterprise

Works anytime, anywhere, on any device.
With QuickBooks Desktop Enterprise with Hosting, get the flexibility of managing your business wherever and whenever you want.8
Payroll in a snap
Save time and money with QuickBooks Desktop Payroll Enhanced. Create unlimited paychecks, use free direct deposit,10 and manage employee payroll. All with no monthly employee fees.11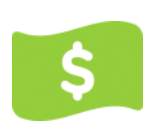 Faster easier payments
QuickBooks Payments makes getting paid quicker and easier. Enterprise updates automatically and sends payments directly to your bank. E-invoicing also lets you conveniently email invoices to your customers with a Pay Now link.
Powerful, Customizable Reports
Build any report whenever you need it with Advanced Reporting.13 Ready-made templates let you create reports specifically for your industry that you can automatically fill with your company data. You can even view it all without exporting to Excel.
Inventory and pricing for your product-based business
With Enterprise, you have the option to get two powerful, easy-to-use tools build right in: Advanced Inventory14 and Advanced Pricing15 with the Platinum subscription. They're designed specifically for manufacturing, contractor, wholesale, retail, and other businesses managing large scale inventory.
Tailored solutions for your industry
Whether your business is in manufacturing, contracting, retail, or nonprofit, Enterprise has specific solutions tailor-made for your demanding industry.
We've got your back
With your Enterprise subscription, our team of U.S.-based QuickBooks experts16 are ready to answer any questions you might have. Automatic product upgrades17 make sure you're running the latest version of Enterprise. Online data backup18 helps safeguard your vital business information.
Plus, our new Customer Resource Center offers tips and tools, training and expert customer support when you need it.
91% of customers say that Enterprise makes it easier to manage their business.
Best bookkeeping software
Richard T Taylor | Treasurer, Taylor Oil & Propane Inc | Enterprise 2016
"Enterprise is the absolute best bookkeeping software on the market today for a small-to-medium size business. We have been using Enterprise for the last 7 years and have found that it supplies all of our AP/PR and GL needs. We use it as a retail establishment and Enterprise connects and transfers with our Energy industry-related software seamlessly. I also use it for a non-profit Foundation outside of the workplace."
Quickbooks is Great
Carolyn Butler | Managing Partner, Coyote Partnership Enterprise 2016
"No matter which edition of QuickBooks the size of your business requires, it is an easy to use program with all the features one needs. I have used QuickBooks for years starting with the original then Pro and finally Enterprise. Simplicity of use is the key factor, but that is coupled with very thorough accounting."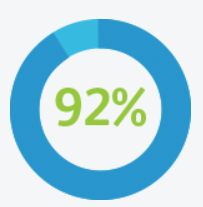 92% of customers agree: Enterprise helps make managing their accounting easy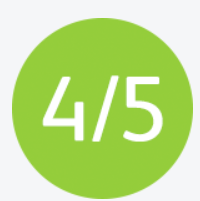 4 out of 5 customers agree Enterprise is a good value.
More than 85% agree: Enterprise is more flexible than Pro and Premier