Chart FX for SharePoint
Chart FX for SharePoint is an exciting new family of Web Parts from Software FX that enable you toAdd business intelligence, data visualization and analysis to your portals.
Chart FX for SharePoint is an exciting new family of data web parts for SharePoint that allows users to integrate advanced data visualization and analysis functionality within their SharePoint Sites. These parts are easily customizable and can be configured in minutes to help you and your SharePoint clients understand critical business data.
Bring data back to life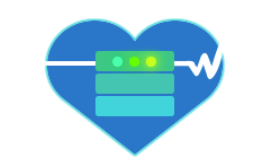 Chart FX for SharePoint gives you the tools you need to move your data from the backend and bring it to life by allowing you to create usable information dashboards using SharePoint.
Chart FX for SharePoint enhances your SharePoint portals by providing a number of web parts that facilitate data visualization and analysis and that are easily connected to different types of data, such as SharePoint lists, Business Data Catalogs and even SQL databases.
Bring data together
You have access to a powerful and versatile way to deliver the right information, in the right format and at the right time to all collaborators in your organization by assembling live, interactive BI and data analysis SharePoint portals to display vital role-based information from disparate sources. With building blocks such as charts, improved AJAX lists, gauges and maps, Chart FX for Sharepoint delivers the ideal combination of data visualization and analysis tools.
Bring data to the next level
Whether you're creating custom solutions or adding Web Parts. Chart FX for SharePoint provides you with powerful data visualization technology that extends the power of the SharePoint platform and allows you to build successful portals and corporate intranets with SharePoint. Chart FX compatibility with SharePoint 2013 and backward compatibility for SharePoint 2010 and 2007 means you can leverage from your existent investment to add the latest on Business Intelligence technology.
Chart FX for SharePoint includes a FREE full set of building blocks that enable you to quickly develop and maintain dashboards with SharePoint that include dynamic, interactive data visualization and analysis capabilities, such as drill-down, filter, and sort through ready-to-use Web Parts including, but not limited to charts, gauges, maps, card view lists, hierarchical lists, columnar lists, and much more.
Chart FX for SharePoint main features:
Full compatibility with SharePoint
Chart FX for SharePoint is fully compatible with SharePoint 2013, 2010 and 2007, Windows SharePoint Services (WSS) and Office SharePoint Server (MOSS) , and Chart FX for SharePoint Web Parts have been integrated as native SharePoint web parts. IT staff can customize Web Parts to meet the specific needs of individuals in the organization without intervention from a developer. Web Parts have been exclusively architected with SharePoint integration and use in mind and the consolidation of personal, team, corporate, and external information with a single-click customization approach.
Built with full integration in mind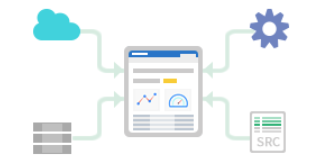 Unlike other products that wrap ASP.NET controls for Visual Studio, each Web Part inside Chart FX for SharePoint has been carefully built with SharePoint integration model in mind, as soon as you drop a Chart FX for SharePoint Web Part in your SharePoint site, you should expect to become quickly proficient and productive with it, without the need to learn developer APIs (Application Programming Interface) or face complex integration issues normally faced with web parts that have been retrofitted from developer-based products.
Make sense of your data
Chart FX for SharePoint can draw information from multiple data sources and formats, combining complex information into a single SharePoint portal. Chart FX for SharePoint provide a simple way for users to create complex query filters and data visualization scenarios to deliver specific views of data, enabling any SharePoint user to develop personalized role-based dashboards that meet individual, specific decision-making needs.
Support for localization
Allows using Chart FX for SharePoint in your language of choice. Several languages are included in the package and provisions for creating your custom localization is also allowed. Spanish and Portuguese are included, with Japanese, Korean, French and German to follow.
Web Application Deployment Manager
This new tool simplifies the deployment process to the web application of your choice. It also addresses some previous installation and integration issues that a small number of customers experienced during installation. Additionally, an installation Troubleshooting document is included as part of this release, in the User's Guide as well as a shortcut in the Chart FX for SharePoint programs menu.
Support of Parameters when connecting to SharePoint lists
Allows interconnecting web parts using SharePoint lists as their data source, as well as displaying hierarchical and roll-up lists.
Easily customize your Web Parts through the Tool Pane Wizard
Chart FX for SharePoint lets users insert, modify and personalize any Chart FX for SharePoint control's user interface (UI) directly from SharePoint's Tools Pane via a Tool Pane Wizard Technology where users can edit the appearance, layout, behavior, and other properties of the visible Chart FX for SharePoint Web Parts intuitively and without a single line of code.
Responsive user interfaces through the use of AJAX
Chart FX for SharePoint Web Parts provide a fully AJAX-compatible engine allowing you to quickly create pages with sophisticated, responsive user interfaces and more efficient client-server communication. Chart FX for SharePoint Web Parts simply become "updatable" regions of your SharePoint site with asynchronous server roundtrips. In addition, each Chart FX for SharePoint control provides a beautifully designed and customizable AJAX interface that lets users sort, filter and analyze data without requiring .NET or ActiveX controls on your SharePoint site.
Browser independent HTML for easy deployment
Chart FX for SharePoint conforms to SharePoint server architecture by creating browser independent HTML renderings from the results returned by the server, enabling users to universally view and interact with the resulting dashboard in a Web browser with minimal configuration and installation complexities. Chart FX for SharePoint is a truly web based and thin client solution that will help you reduce training, deployment and maintenance costs on your SharePoint implementation
Stay tuned, more Chart FX for Sharepoint parts coming
Chart FX for SharePoint Web Parts are based on award winning and industry leading proven technology found in products like Chart FX, Grid FX and PowerGadgets that have been deployed by thousands of organizations worldwide and accessed by millions of end users in many different leading software products from a multitude of vendors and enterprise developers who use our technology to build software for many leading platforms such as ASP.NET, Windows Forms, Silverlight, WPF, COM and Java.