RoboForm Enterprise
In companies across the globe, computer users on average find themselves with 10 or more passwords. As a result, company IT departments are flooded with password reset requests and in a constant struggle to increase password security without increasing costs and user frustration.
RoboForm Enterprise by Siber Systems is an advanced, full-featured alternative to SSO. Enterprise password management with RoboForm is the easiest and most cost-effective way to improve password security while making employees more productive.
RoboForm Enterprise reduces your employees' passwords to one secure password and provides true automated logins (a better Single Sign-On). Implementing RoboForm decreases IT costs, increases employee productivity, and improves employee morale. Unlike other Enterprise Single Sign-on solutions, RoboForm is easy to implement, completely customizable, and comes with a risk-free trial.
To protect corporate assets, IT departments typically impose strict password requirements on their employees. However, the additional security usually has one distinct tradeoff: Higher costs.
RoboForm Enterprise allows companies to increase password security while at the same time reducing IT costs.
RoboForm Enterprise saves time and money by reducing the burden on helpdesk staff, increasing end user productivity, and increasing password security. All of this combines to positively impact the bottom line.
Helpdesk Cost Savings
· Frees up first tier support staff from the mundane task of resetting passwords allowing them to focus on more difficult requests.
· Reduces the need for helpdesk personnel to man a help desk or be on call 24 hours a day.
Organizational Cost Savings
· A simple, secure, and effective Single Sign-On solution for passwords has been shown to divert over 30% of trouble tickets from help desks, network administrators and office managers, resulting in a significant cost savings.
· Helping to provide 24x7 access to password-protected accounts directly results in greater employee productivity which improves the bottom-line.
· Reduction in employee distraction and frustration caused by forgotten passwords allows them to focus on their job.
Employee Cost Savings
· Employee's self-management of their own passwords relieves them from waiting for assistance.
· Improves employee productivity by providing 24x7 access to vital applications.
· Helps employees remember one password by guaranteeing the same password is used. This eliminates problems before they escalate.
· Reduces employee frustration by reducing interaction with varied personalities, while providing a friendly automated interface to the employee's self-service needs.
Password Manager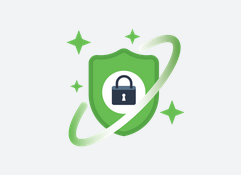 Our top rated password manager makes your life easier and more secure.
What is a password manager?
A password manager is software that helps you organize your logins and passwords, making your internet and/or desktop experience both easier and more secure. With a password manager, you'll never need to remember or type your logins again.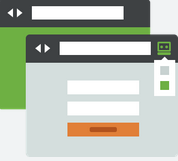 What makes RoboForm the best password manager?
Experience: We are the original lightweight password manager and have been perfecting the art of password management since 1999.
Features: With additional easy to use and tremendously handy features like form filling, SafeNotes and automatic (and customizable) Password Generation, RoboForm's versatility is second-to-none.
Everywhere: RoboForm works on Windows, Mac, iOS, Android and Windows Phone.
Options: Choose between our Free, Everywhere and Desktop licenses.
Support: RoboForm is the only password manager in its class with an A+ Accredited Business rating in addition to live phone support, along with 24/7 email support.
Security: You can rest easy knowing that RoboForm works all day, every day to keep you safe online. Learn more here.
Reputation: Expert reviews include the Wall Street Journal, New York Times, ZDNet, Bloomberg, Financial Times, NBC TV, ABC News and more.
Centralized Management of RoboForm Credentials
Easily distribute credentials between users
Shared Groups with a defined set of credentials
Role based, Group Level Permissions
Automatic Instant syncing of credentials
Multiple customized deployment scenarios
Easy to use web-based administrative interface
Users
Intuitive web-based administrative interface makes management a snap. Users easily added, updated, or deleted, and can be assigned multiple role based permissions. Easily grant access to credentials without the User knowing the password.
Groups
Create unlimited number of custom defined Groups with unique permission sets. Manage lockout timers, Master Password strength, and over 140 Policies. Easy secure sharing of credentials amoung all Users assigned to Group.
Credentials
RoboForm credentials are created, assigned, and revoked by Company Administrator or Group Manager. Real-Time synchronization of credentials. Uses Master Password to store credentials with military-level 256-bit AES encryption.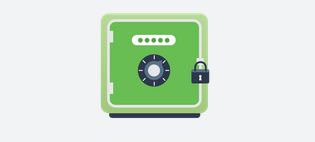 RoboForm Security
We have a team of experts dedicated to your security.
The protection of your data is our highest priority. We have followed industry best practices to ensure the security and privacy of your information.
Platforms
Browsers

RoboForm Everywhere for Business

RoboForm Enterprise Workstation

Ideal for:
Any company large or small, that wish to centrally manage and monitor Users. Functionality ideally suiting high-turnover environments and/or with large number of shared credentials
Larger enterprise organizations that do not need centralized administation Functionality ideally suiting organizations where Users do not have shared credentials
Password Management / Form Filling
Remember Passwords, Auto Login
Fill Forms with One Click
Security
Secure Safenotes
Military-level AES Encryption
Single Master Password
Phishing Protection
Customization
Integration with Windows Login (Single Sign-On)
Integration with Group Policy / Active Directory
Optional Master Password Recovery
Management
Mass Deployable via SBS, Group Policy, etc
Policies (Customize User Experience)
Full Control Over All User Data
Ability to Create/Define Groups
Group Function- Logins Shared Between Users
Issue New Credentials to Any User or Group
Group Level Administration
Advanced Reporting