SQL auditing and compliance
Enterprise level SQL Server auditing with compliance reports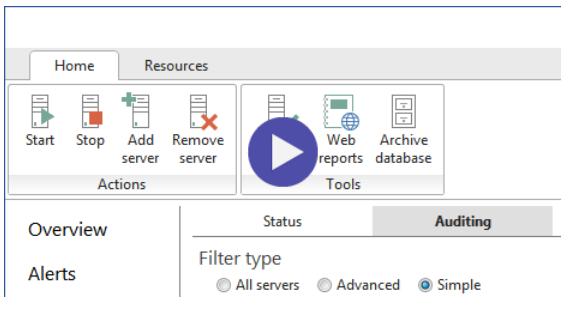 Audit all SQL database and security activities

Meet compliance requirements e.g. HIPAA, PCI

Out-of-the-box and custom Win and Web reporting

Securely store audit data in a tamper-evident repository

Fully customize all auditing, alerts, and reporting

Who, what, where, and when type auditing

Deploy on SQL Server Failover Clusters

Easily manage auditing on multiple servers
Features
SQL Server activity auditing
Audit all operations performed on your SQL instances including DML and DDL changes, select statements as well as login, user, and permission related activities.
Statement auditing
View any SQL statement that was executed.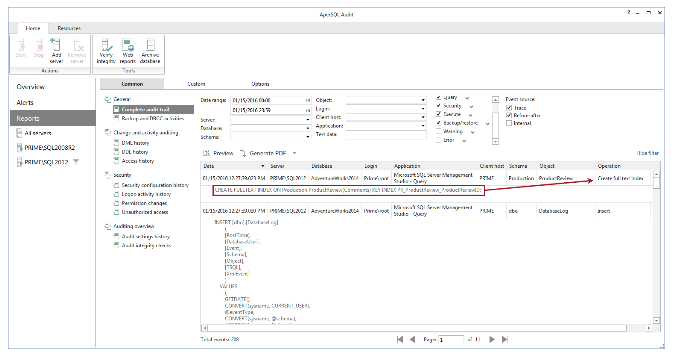 Who, what, from where, and when auditing
Find out the name of the login, computer, and application used as well as the time when the activity occurred.
Login auditing
Review failed login attempts.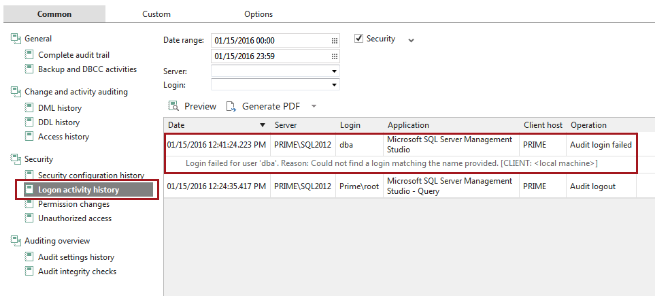 Security change auditing
Investigate permission, SQL login, user, password, and role changes.
Before-and-after auditing
Audit before and after data for Insert, Update and Delete data operations.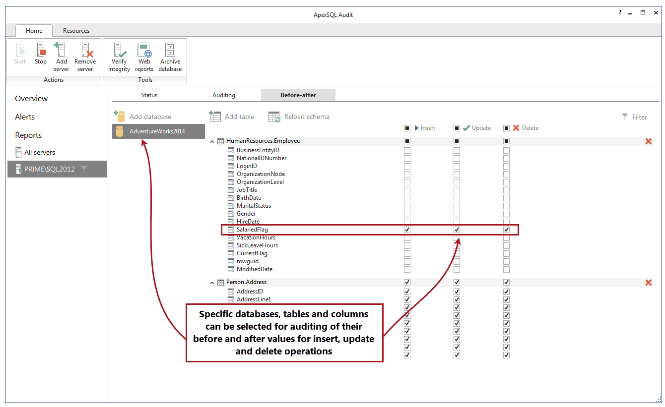 Tamper-evident design
Easily determine if there was any tampering of collected data.
Alerts
Get notified of data and system events on specified SQL Server instances, using email notifications and the alert history dashboard.
Out-of-the-box reports
Quickly review captured information leveraging 10+ easy to use built-in reports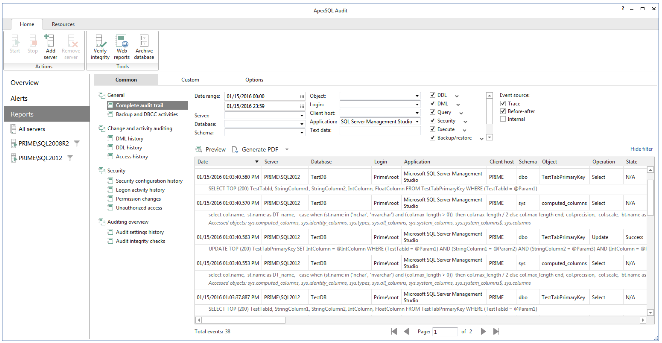 Web reports
Define custom reports via a web-based interface.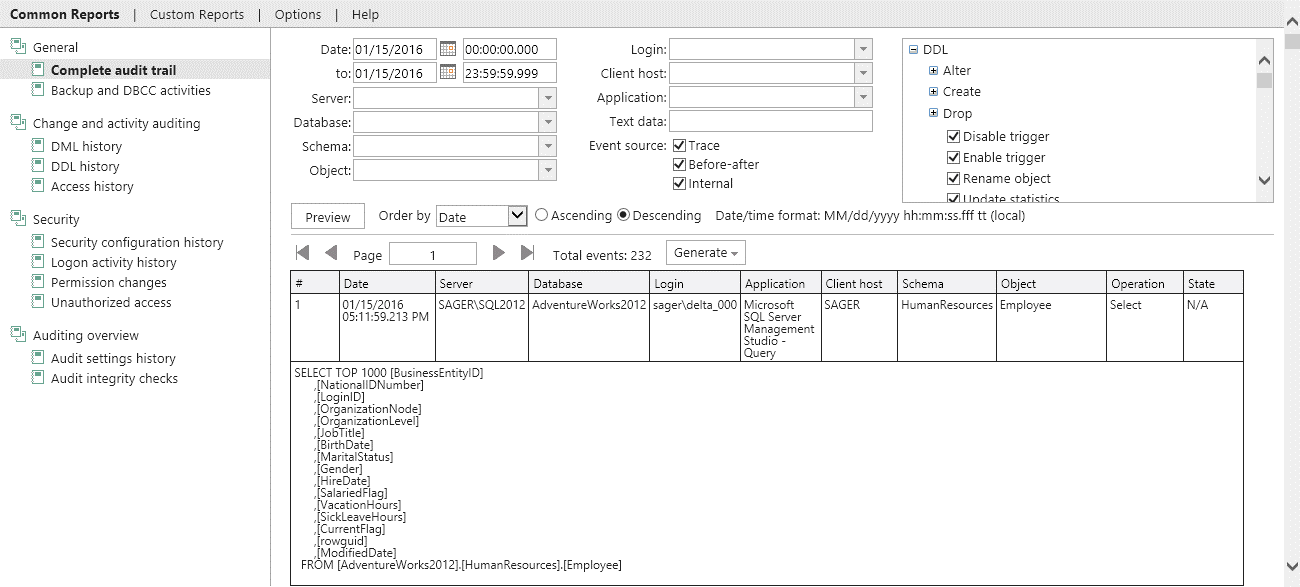 Advanced filter
Set up a powerful expression editor to filter audited data, reports results, and alert conditions.
Testimonials
A word of congratulations. I think that your suite is some of the best stuff I have ever used. I had to add auditing to an existing SQL Server and your ApexSQL Audit product did that effortlessly and flawlessly. The client loves the solution I am also impressed by your rapid response to issues and feedback. Keep up the good work.
Roadmap
Before and after auditing
Show full audit trail including data as it existed before and after a change
Advanced archive
Choose to archive from specific time: last week, last month, last year or just by specific date
Improved reports
Export reports using CLI. Generate reports from multiple simultaneous data sources.
Save a bundle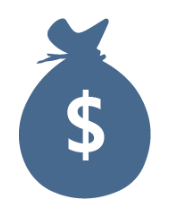 ApexSQL Audit is included in ApexSQL DBA
?8 ApexSQL DBA tools
?Priority support
?New products added for free
?Combined 70% savings