Keywords: remote control software
Splashtop Business Access
The better alternative to LogMeIn Pro and GoToMyPC
Fast, simple, secure remote computer access for individuals and teams.
Splashtop delivers a robust set of features at an affordable price
High Performance
Splashtop Business Access uses the same high-performance engine that powers our award-winning consumer products used by millions. Enjoy HD quality, sound, and fast connections.
Broad Device Support
Remotely access your Windows and Mac computers from practically any device: Windows, Mac, iOS, Android, and Chrome browser/Chromebook.
Just install Splashtop Streamer on all the target computers you want to remote to and Splashtop Business app on all the mobile devices or computers you want to remote from.
File Transfer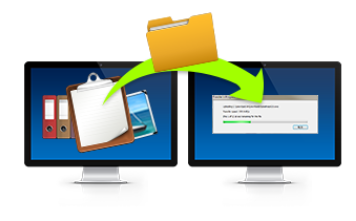 Easily transfer files between computers.
Remote Print
Print files on a remote computer to a local printer.
Chat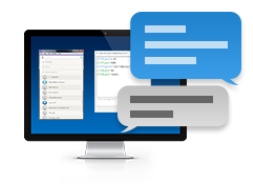 While in a remote session, chat with the user at the remote computer.
Easy Deployment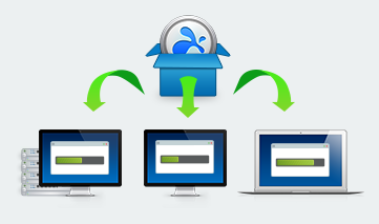 Create your own deployment streamer that automatically binds to your account. Or download the standard streamer and log in using your Splashtop ID and password.
It's easy to migrate from LogMeIn and other remote solutions!
Remote Wake
Remotely wake up your computer from anywhere* as long as another computer on the same network is powered on.
* Target computer must support Wake-on-LAN and be connected via LAN cable.
Robust Security
All remote sessions are protected with TLS and 256-bit AES encryption.
All connections, file transfers, and management events are logged.
Remote access is further protected by device authentication, two-step verification, and multiple 2nd-level password options.
Splashtop helps support HIPAA compliance.
User Management
Enable your entire team to use remote access. Invite users and set their roles and access permissions. Allow access to specific computers.
Detailed Feature List

Remote Access
HD quality and fast performance
Remote to Windows XP/7/8/10, Windows Server 2003/2008/2012, and Mac OS X 10.7+
Remote from Windows, Mac, iOS, Android and Chrome browser (Windows, Mac, Linux, Chromebook)
Multi-monitor support
Sound

Security
Robust banking-grade encryption and security plus logging and audit trails
TLS with 256-bit AES encryption
Multi-level passwords (Splashtop account password, Windows/Mac password, personal security code)
Lock screen
Blank screen
Require Windows or Mac password
Request permission upon connection
Device authentication
Two-Step verification
Productivity Features
File transfer
Remote print
Remote wake
Chat
Annotation
Custom Shortcuts

Management
Share access with other Splashtop Personal or Business users
Web console for computer and user management
Computer list search
Computer grouping
Easy deployment with configurable options
Logging of connections, file transfers, and management activity
Policy control