From screen recording to finished video, in three simple steps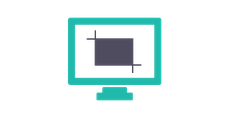 Record your Screen
Capture programs as you use them and choose between recording an active window or an area of your screen.
Edit like a PRO
Use the simple design view interface to edit your movie with images, audio, animations, texts, interactive tools and so much more.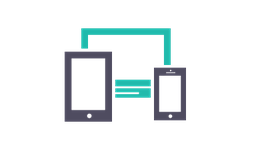 Export for ANY device
Export your movie in multiple formats so that it can be played on any device.
Bring your Demonstrations to Life with Virtual Presenters
Add animated characters to your movie and edit them with a full range of amazing actions and realistic movements. From walking, talking, greeting and explanations to intricate eye and head movement; with these options you'll be creating professional demos in no time !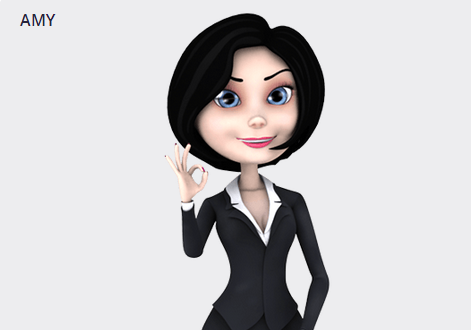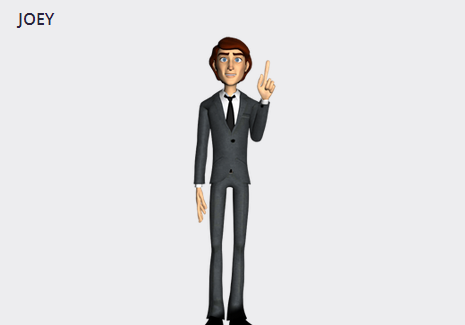 Features
Demo Builder is ideal for creating professional and fully interactive presentations and tutorials, with an amazing range of tools and animations the sky is the limit!
Create Movies
Record your Screen
Record high quality videos easily with Demo Builder's advanced screen recorder; use it to capture an active window, a chosen area or your entire screen with just a click of a button.
Import Media Files
If you already have the materials for your movie you can assemble them in Demo Builder and create movies by importing a series of images or by using existing video files.
Bring your Demos to life using Virtual Characters
Create a WOW Effect
Use Demo Builder's new Character feature to grab your viewers' attention and with the added Auto-Animate function you can even reduce your working time on a Character to zero.
Direct your Character
Direct your Character to walk, talk, greet and give explanations during your movie and make it really come to life with intricate eye and head movements.
Stunning Dynamic 3D Effects
Rotate on every Axis
Combine the flexibility of holding a camera with digital movie creation; with this feature you can angle the movie on the X, Y and Z axis as though you were shooting it from different angles.
Scale and Zoom
By using Zoom-n-Pan you can zoom in to specific areas to focus the viewer's attention and show specific details.
Direct your Movie
The Multi-Track Timeline
The timeline is a great feature for keeping track of your movie, change the sequences and timing of scenes and objects, decide when they appear on screen and how long they stay.
Add Player Bar Controls
Allow your viewer to control basic playback options such as Play, Pause, Stop, Rewind and Fast Forward.
Start and End Actions
Choose the way your movie loads and what actions should be taken when it ends.
The "Auto" Functions
For those in a hurry, the Auto functions will annotate and even animate a Character for you based on what computer actions you performed during a screen recording.
Edit your Movies
Record and edit Cursors
During a demo you can clearly demonstrate the actions, entries and clicks your viewer needs to follow by either using auto-capture or adding Cursor motion objects to your scenes.
Balloons, Notes, Texts and Animated Texts
Use these great objects to further explain your demo and guide your viewer through the actions they need to perform.
Use Animations to grab Attention
The best way to focus a viewer's attention is to use a brightly coloured, moving signal directed at an important area.
Live Zoom Area
This Zoom Area plays what is happening in the background in real time instead of just displaying a static image.
Hide Sensitive Information
Block out personal or confidential information that was captured during recording (e.g. email addresses, names, etc.).
Interactive Movies
Create Click Zones and Buttons
The viewers' actions and responses dictate what happens next in the demo (e.g. continue, pause, skip to another scene, etc.).
Ask for Information in Edit Zones
Based on what the viewer enters in the Edit Zone, you can decide what happens next.
Advanced Audio Features
Record Audio at Capture Time
Use your computer microphone to add an audio narration while recording your screen.
Narrate the Timeline
While editing your movie use this option to record a narration for your movie during playback.
Edit Audio
Adjust the volume, insert silences, edit out mistakes and add external audio files to a presentation with the Built-in Audio Editor.
Publish and Share
Export for any Device
For the best possible compatibility you can export your movie in H264, Flash or even as a sequence of images.
Quick and Easy Sharing
Upload your movie to a web server or share it on Youtube or Cloud.