You need more than just a website – you need measurable business results. Therefore, you need more than just a website creation company – you need a partner that will provide such results!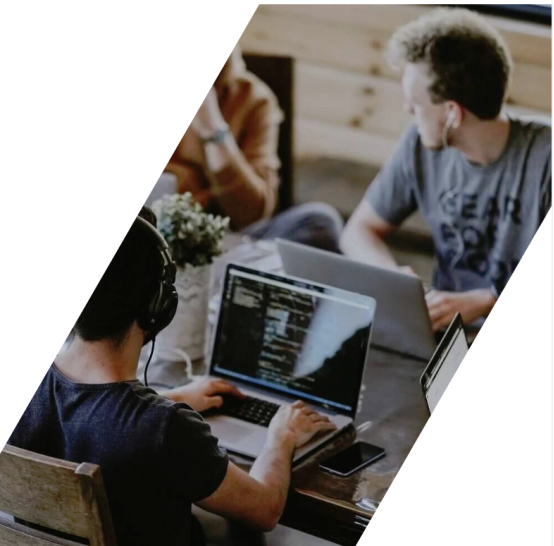 What we do
We are a full-stack web development agency and we help innovative companies to bring their ideas to life
User-Friendly and Eye-Catching Design

Custom Scalable Solutions

Advanced Web-Analytics

Top Ranks with Google Seo

Testability of Your Project

24/7 Support & Maintenance
About Our Methods
We take a new website creation approach
Our approach and creative talent, combined with 18 years of experience, guarantee to get business results for your website, help to overcome competitors, and make you the hero in the process!
Website Creation Workflow

Discussion of the Project
We appoint a person responsible for customer communications and discuss all goals, needs, requirements.
It's time to discuss deliverables and budgets. You will receive our expert estimations and may have a better vision of your future website.

Technical Expertise
At this stage, we work the project of website creation through. Our experts do all the needed technical evaluations. We separate it into individual blocks. It's time to confirm the timing and the budget.
Design
We are starting website creation with prototypes and design.
We prepare and confirm all the needed designs, logos, wireframes with you. Our commonly used tools are Figma, Zeplin.
Website Development
We implement the website with popular frameworks and solutions, so it's easy for further support and deployment.
The codebase and assets are safely stored and ready for use in any format.

Website Testing
Before launch, our QA specialists check the integrity of all functions on different browsers and devices.

Website Deployment
We deploy the solution on any cloud or hosting platform. We may provide you our expertise in configure the environment, create a scalable setup, run monitoring, backup and other options for your website.

Support and Maintenance
Our support engineers monitor 24/7 server and network issues. They periodically check primary website functionality. You will surely know about any problem earlier than your clients.
Our Works
We don't like to brag, but we are not shy about our website creation resume