An organized workspace to publish designs, where the entire team can collaborate to ship beautiful products together.
Publish finalized designs with one click
Stay in your design flow using your favorite design tool including Figma, Adobe XD, Sketch and Photoshop CC.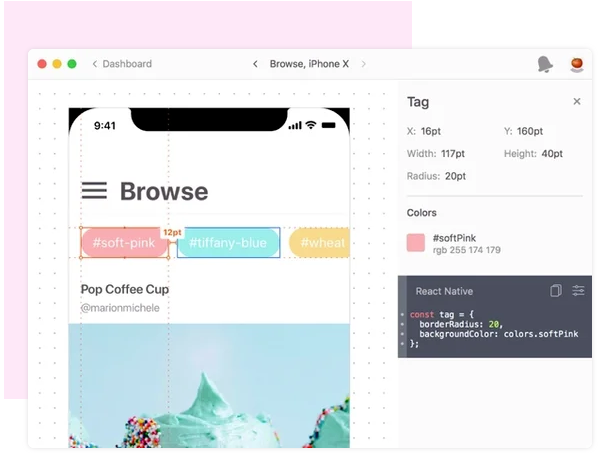 Provide developers the specs they really need
Select the platform you're designing for and let Zeplin—pun intended—take care of the rest, generating accurate tailored specs, assets and code snippets.
Web

IOS

Android

Share your design system with the team
Create styleguides to organize components, colors and text styles. Link styleguides to multiple projects, enabling engineers to reference your design system across all of your projects.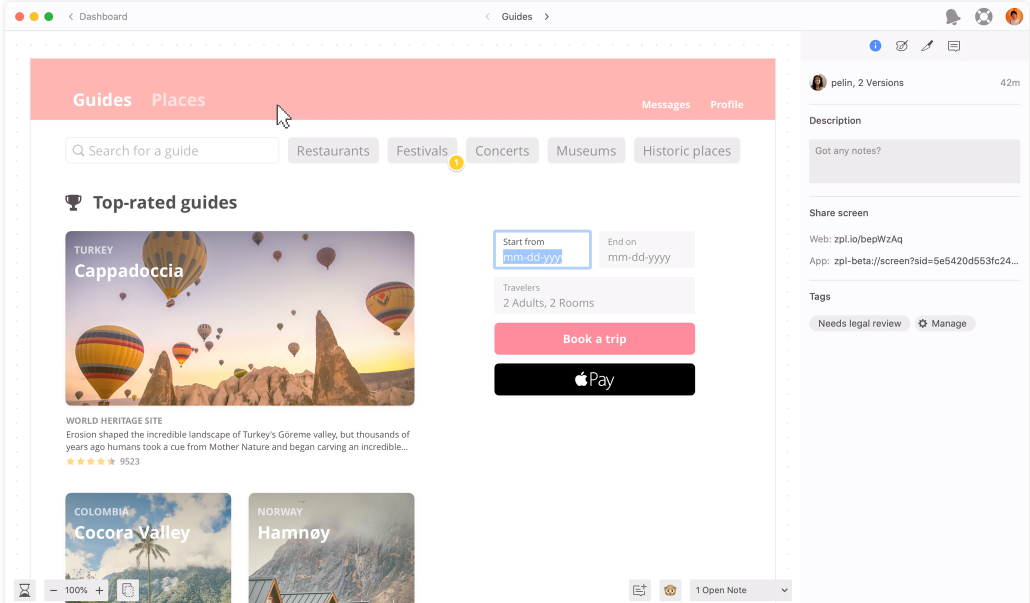 Keep everyone on the same page, always up-to-date
Everyone in the team can access the latest design resources, get notified of changes without you having to ping them.