MONyog is the most secure and scalable
MySQL monitoring tool
" We needed a way to gather, store, and analyze historical query data in order to identify slow queries and deadlocks across 1700 customer sites that were spread across 70 database servers. We also were looking for an easy to understand UI to give access and insight to our customer support staff and operations teams none of whom are formally trained as DBA's."
Real Time Monitoring
Find what's happening in your MySQL server right now! Troubleshoot and fix issues in real-time.
Query Analyzer
Detect problem SQL with ease. Optionally enable MONyog to kill slow queries and send alerts before it creates problems.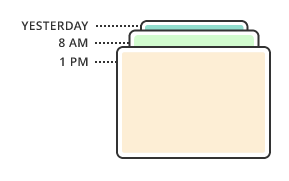 Wayback Machine
Find the state of your servers and get details of queries with charts at any point of time.
Works with