Splashtop Remote Support
The better alternative to LogMeIn Central, TeamViewer & GoToAssist
Remotely support your clients' computers and provide them with remote access
The best price guaranteed. Easy and simple to understand.
No forced upgrades or confusing pricing plans. Connect from any device, anywhere.
Pay by the number of unattended (endpoint) computers per year. That's it!
All packages include unlimited technicians, concurrent sessions, and devices to remote from.
Free secondary users — Provide or resell remote access to managed computers to your internal users or end customers.
Splashtop Remote Support delivers a robust set of features for MSPs, IT service providers and helpdesk professionals
High Performance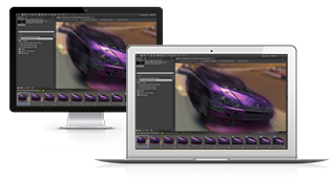 Splashtop Remote Support uses the same high-performance engine that powers our award-winning consumer products used by millions. Enjoy HD quality, sound, and fast connections.
Access from Any Device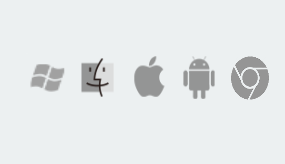 Manage your computers from practically any device. Access all of your Windows workstations, Windows servers, and Macs from any Windows, Mac, iOS, or Android device, as well as from any Chrome browser or Chromebook.
Easy Deployment
Create your own deployment package and send your clients a link to install.
It's easy to migrate from LogMeIn and other remote solutions!
File Transfer (Plus only)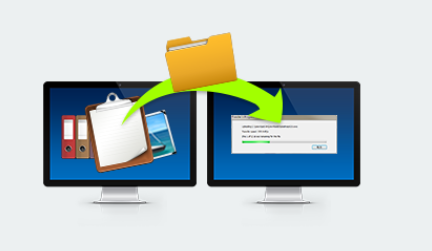 Easily transfer files between computers.
Remote Print (Plus only)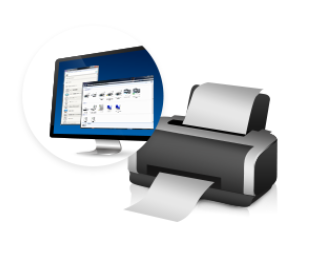 Print files on a remote computer to a local printer.
Chat (Plus only)
While in a remote session, chat with the user at the remote computer.
Attended Support (Plus only)
Access an end user's Windows and Mac computer with a simple 9-digit session code. The user just needs to download and run a simple program from sos.splashtop.com. No installation needed. * Splashtop Remote Support includes one shared attended support license with 1 concurrent session. Purchase Splashtop On-Demand Support (SOS) with Mobile for additional attended support sessions and for attended support of Android devices.
Remote Wake (Plus only)
Remotely wake up your computer from anywhere* as long as another computer on the same network is powered on.
* Target computer must support Wake-on-LAN and be connected via LAN cable.
Robust Security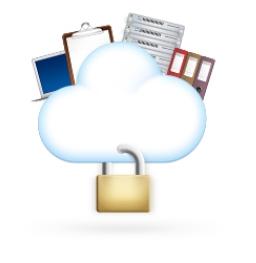 All remote sessions are protected with TLS and 256-bit AES encryption. All connections, file transfers, and management events are logged.
Remote access is further protected by device authentication, two-step verification, and multiple 2nd-level password options.
Splashtop helps support HIPAA compliance.
Grouping
Organize your computers into groups to make finding and managing them much easier. Organize your users into groups to make managing their access permissions much easier.
User Management
Add admins and end users for free. Set their roles and access permissions. Allow a user or user group to access a computer group or specific computers.
Resell Remote Access
We make reselling remote access very quick and simple. Once purchased, you can start to "invite" users from our portal, and our system will automatically send emails to them with setup and login instructions. The users can only see and connect to the computers that you assign to them, and they can access their computers anywhere, anytime, from any device. It helps to expand the services you can provide to your customers instantly, without any extra charges!
Detailed Feature List
Platform Support
HD quality and fast performance
Remote to Windows XP/7/8/10, Windows Server 2003/2008/2012, and Mac OS X 10.7+
Remote from Windows, Mac, iOS, Android and Chrome
Multi-monitor support
Sound controls
Wake on LAN
Remote from Chrome browser (Windows, Mac, Linux, Chromebook)
Security
Robust banking-grade encryption and security plus logging and audit trails
TLS with 256-bit AES encryption
Multi-level passwords (Splashtop account password, Windows/Mac password, personal security code)
Lock screen
Blank screen
Require Windows or Mac password
Request permission upon connection
Device authentication
Two-Step verification

Premium Features
Extra features to enhance your experience
Annotation
Custom Shortcuts and Game Pad

Management
Share access with other Splashtop Personal or Business users
Web console for computer and user management
Computer list search
Computer grouping
Easy deployment with configurable options
Logging of connections, file transfers, and management activity