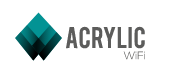 Acrylic Wi-Fi Sniffer
Captures Wi-Fi packets and analyzes 802.11ac Wi-Fi communications
Our Wi-Fi Sniffer for Windows allows you to take full advantage of the monitor mode, also called promiscuous mode, for cards that support the latest 802.11ac standards with bandwidths of 20,40,80 and 160MHz in 2.4 and 5GHZ. Acrylic Wi-Fi Sniffer provides integration with Wireshark and the Acrylic Wi-Fi product range such as Heatmaps or Professional.
Enhanced monitor mode
Capture in monitor mode in real time in 802.11 a/b/g/n/ac networks with bandwidths of (20,40, 80 or 160 MHz).
More compatible Wi-Fi cards
Improves compatibility with new Wi-Fi cards, commonly used to capture Wi-Fi traffic on Linux systems.
Supported integrations
Use your favorite Wi-Fi packet analyzers such as Wireshark 3, as well as Acrylic Wi-Fi Heatmaps or Professional.
Uncomplicated Windows capture
Simple and easy to use, with cost effective hardware, once installed Plug & Play ready to be used from multiple applications.
Enhanced monitor mode
Real-time capture of all network information (APs, clients, packet forwarding, network traffic) in the new Wi-Fi 6 standards.
· 802.11ac networks and before (a/b/g/n)
· All channel widths 20/40/80/160 Mhz
· All 2.4 and 5GHz frequency bands
· Integration with the latest versions of Wireshark
· Compatible hardware that is accessible, affordable, and easy to acquire
More cards, better support, more integrations
Compatible with the most common Wi-Fi USB cards on the market, as well as with the latest cards that implement the more recent protocols and wireless standards such as 802.11ac, Wi-Fi 6, WPA3.
Integrations
Acrylic Wi-Fi sniffer integrates automatically and without prior configuration with the following external tools:
Allows the capture of packets in Wi-Fi networks from Wireshark in real time. Select your compatible device, configure which channels to capture, and enjoy your favorite packet viewer, now with Wi-Fi capture support thanks to the Acrylic Wi-Fi Sniffer.
Plug & Play capture Wi-Fi in Windows
Acrylic Wi-Fi Sniffer is designed to be used with multiple applications from the moment it is installed, without the need for expensive hardware, such as Airpcap, or complex configurations.
With Acrylic Wi-Fi Sniffer, you will be able to capture 802.11a/b/g/n/ac wireless traffic from Windows in an easy and straightforward way.
Benefit from the integrations with Wireshark and the rest of applications of the Acrylic family such as Heatmaps or Professional.
Consult the list of compatible cards, it's likely you already have one. If not, it will be simple to acquire one to unlock a new world of captures and wireless communications analysis.