PROMT Professional 12
Intellectual automated translation
Award in the international independent rating Top Ten Reviews
for the translator PROMT Professional
Benefits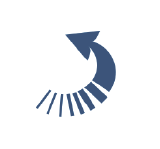 Efficiency
Automatic translation of documents and business
correspondence on PC or notebook
Safety
Data leakage risk reduction due to not-utilization of online
translation services
Confidentiality
Translation ofconfidentialinformation with no middlemen
Usability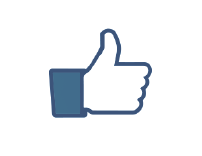 Instant translation in any program in Windows via PROMT
Agent
Time and resource saving
Up to 40% saving in paperwork using the automatic translation and up to 80% in reading in a foreign language
Self-sufficiency
Software does not require an Internet connection
Capabilities
Document translation
PROMT Agent
Quick Result with Minimum Effort
Automatic detection of source language, format
(PDF, DOC(X), XLS(S), PPT(X), RTF, TXT, XML,
SGML, HTML, XLIFF), document type and subject
domain definition as well as maintenance of the
originalstructure and format speed up document
workflow and increase productivity.
Translation where needed
To translate a selected text fragment in any
Windows-applications, you simply have to select
a text and press a key combination. Additionally,
you can set plug-ins in Word, Excel, PowerPoint to
translate documents as a whole.
PROMT Agent
All customizing tools
Use r and spe cialize d dictionarie s, Translation
Me morie s, option for translation of unknown
words and translation rule s - the se and othe r
se ttings inte grate d into translation profile s
facilitate customization and re duce post-
e diting to a minimum.
Easy Multilingual Web Surfing
The translation function is embedded in the
popular browsers – Internet Explorer and Mozilla
Firefox. Just one click – and the website will be
completely translated into any language selected
with all links intact.
Universal Dictionary
If in the process of translation you have to probe
about a couple of words, you always have at hand
a dictionary with translation variants, idioms and
grammaticalinformation. You can also create your
own look-up dictionary for use, either manually or
automatically.

Compare PROMT home solutions
Features

Easy-to-use translator for daily tasks

Embedded translation in MS Office

Business-level translator

Cloud solution for any type of translation



PROMT Home



PROMT for MS Office

PROMT Professional


PROMT START

System requirements

Operation system

Windows

Windows

Windows

Any OS,
work via any browser

Internet-connection

√

Translation support

unformatted text

√

√

√

√

highlighted text (via PROMT Agent)

√

√

√

MS Office documents (Word, Excel, Outlook, PowerPoint)

√

√

√

PDF documents

√

√

JPEG, PNG, BMP, TIFF

√

Settings

Automatic selection of a translation profile

√

User dictionaries

√

√

User Translation Memory

√

Other features:

Look-up dictionary

√

√

√

Built-in dictionaries and profiles

• Travel
• Sport
• IT
• Music
• Perfumery
• Culinary
• Cinema
• Religion
• Online purchase
• Study
• Private Correspondence
• Gadgets

• Travel
• Sport
• IT

• Dictionary Collection with specialized terminology (business, IT, engineering, etc.)

MyPROMT

√

√

√

What's included

Language packages

• 1 1 languages:
English, Russian, German, French, Spanish, Italian, Portuguese
+ online-languages*

• 2 languages:
• English<>Russian
• English<>French
• English<>German
• English<>Spanish

• 1 1 languages:

English, Russian, German, French, Spanish, Italian, Portuguese

+ online-languages*

• 1 1 languages:

English, Russian, German, French, Spanish, Italian, Portuguese
+ online-languages*

• 2 languages:
• English<>Russian
• English<>French
• English<>German
• English<>Spanish

• 9 languages:

English, Russian, German, French, Spanish, Italian, Portuguese, Finnish, Kazakh Chinese

License duration

Unlimited

Unlimited

Unlimited
for PROMT Professional,

• 1 year
for PROMT Professional 365

3 months

* Arabic, Turkish, Japanese, Chinese