FusionCharts Promotion activities 15% off discount From May 1, 2017 to June 30, 2017 In order to thank old and new custo...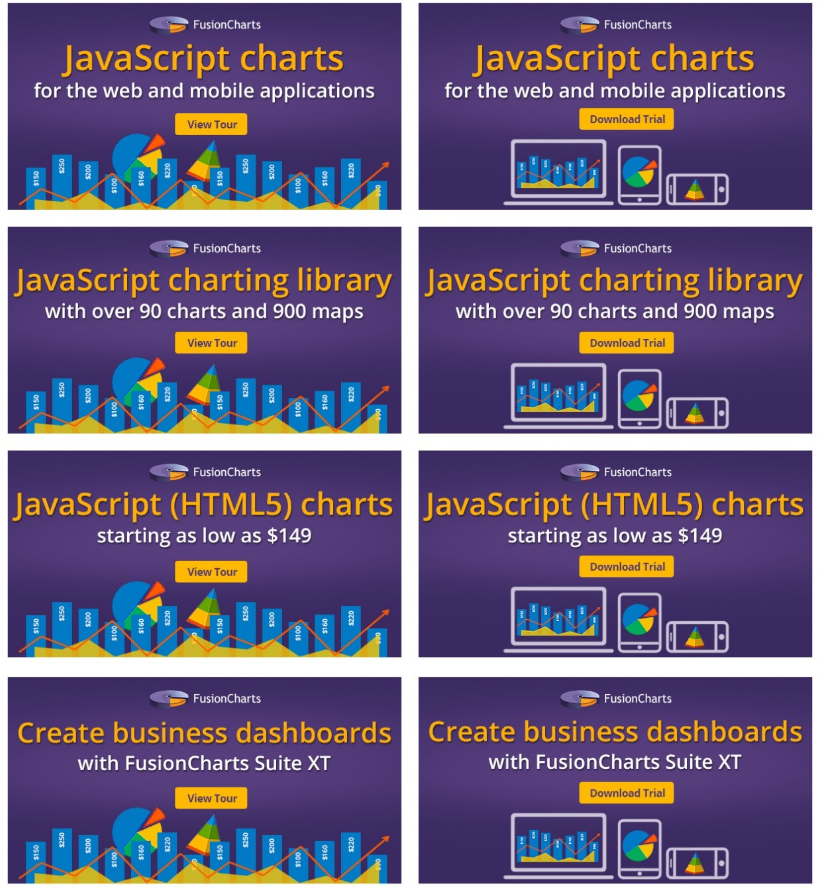 FusionCharts
Promotion activities
15% off discount
From May 1, 2017 to June 30, 2017
In order to thank old and new customers for their long-term support, the company decided that all FusionCharts products sale for 15% discount
from 2017-5-1 to 2017-6-30.
【The final interpretation of all promotion activities belongs to Cogitosoftware】
1. Introduction
FusionCharts is a Flash chart component which can be used to create a data animation chart. And the animation effects are made by Adobe Flash 8 (formerly Macromedia Flash). FusionCharts can be used for any web page scripting language, like HTML, .NET , ASP, JSP, PHP, ColdFusion etc. and can provide interactive and powerful graphics. Using XML as its data interface, FusionCharts takes full advantage of the fluid Flash to create compact, interactive and eye catching charts.
2. Products
FusionCharts Suite XT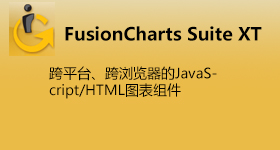 FusionCharts Suite XT is a delightful experience that you can use as one of your USPs
FusionCharts Suite XT brings the most beautiful JavaScript forms in the industry - exciting animations, intelligent design and rich interactivity. Use beautiful charts to bring more sales to your product, or drive more applications for your organization.
Experience the enjoyment of devices, browsers and platforms
Not just good looking, but also pleasant in program
Under the cover of pure JavaScript
Extended doc files, ready-to-use dashboards, and personalized technical support, further reducing execution cycles.
The industry's most detailed chart solution through the wide borders
24,000 customers, 500,000 developers, 120 countries, 10 years of data visualization experience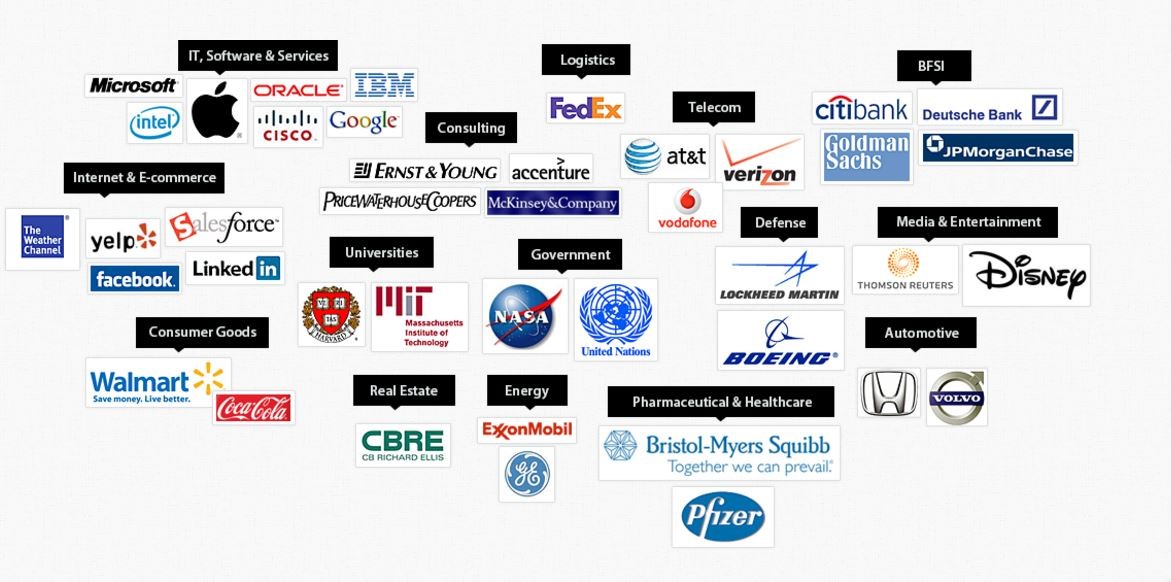 FusionCharts for Flex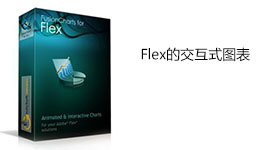 FusionCharts for Flex is a graphical component of the Adobe Flex solution. It can help you create interactive charts and meters in Flex projects. The chart is supported by FusionCharts v3 and FusionWidgets v3 (Adobe Flash Charting --- leader of the industry).
PowerCharts XT
Advanced forms for special use
PowerCharts XT is a series of advanced tables prepared for domain-specific usage. These uses are network charts, revenue and expenditure analysis, financial planning, stock price chart and hierarchical structure.
It also provides a visual editable form to simulate the hypothetical scenario, and the radar (spider) table compares multiple values on multiple parameters. In general, PowerCharts XT provides a variety of domain-specific forms of the table.
FusionCharts XT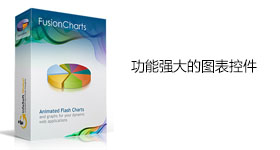 Flagship product
FusionCharts XT is the starting point of all our products. It provides a list of all the general charts you need, including histograms, bar charts, line graphs, area maps, pie charts, and their combinations and stacks, as well as more advanced graphs, such as their combination, rolling, zooming or narrow lines, XY axes, Mrimekko and Pareto charts.
FusionWidgets XT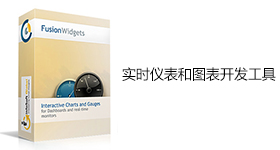 Instrument, widget, letter size table and more
FusionWidgets XT is a perfect accessory, with all your dashboards you are using, instantly in "seconds" for stock monitors, monitoring applications and financial applications. It can provide you with a wide variety of instruments and charts, including odometer (also called angle meter and dial table), linear instruments, spherical instruments, Gantt charts, funnel charts and pyramid charts.
In addition, the software can also provide a letter-sized chart, can be embedded in the text content, in a limited space to show a lot of key performance indicators (KPI).
FusionMaps XT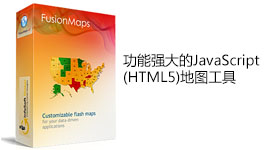 FusionMaps XT provides beautiful interactive maps to locate geographically data, such as efficiently providing regional profits, national, demographic and demographic results of election results. You can also place markers on the map to pinpoint locations like office locations and flight routes.
There are more than 1,000 maps including all continents, major countries and all American continents.
(Note: FusionMaps XT can not target zip code and precision / dimension. It uses an internal reconcile system to locate the location.)
Function and advantage
Animation and interactive graphs
With Fusion Charts, you can quickly and easily provide interactive animated charts to end users. Different chart types support different forms of animation and interactivity, thus providing a different experience for end users.
Fusion Charts provides an advanced approach to combining graphics with AJAX applications or JavaScript modules. You can update the chart at any time on the client, call the JavaScript function hotspot link, or ask to make dynamic XML data to the server without involving any page refreshes.
Easy to use
With Fusion Charts, you do not have to install anything on your server. All you need to do is copy and paste the SWF file (the core file Fusion Charts) to your server just as you would do any image file - you are ready! Therefore, even if these servers do not allow the installation of Active X or any other form of components, Fusion Charts can run smoothly.
Fusion Charts makes the chart creation easy and easy. Because it uses XML as its data source, all you need to do is convert your data into XML format, then use a programming language or use a visual GUI to provide Fusion Charts - and all that is needed to create interaction and Animated charts.
Running on a variety of platforms
Whether you use a server-side scripting language or a client-side scripting language, Fusion Charts can be used to create charts.
Reduce the load on your server
In the traditional image-based rendering system, chart, image generated server side. So every chart you need to provide to the user, you can build complex images on the server and then flow to the client. When needed high, it could be an expensive resource on the server, as the image creation requires a large number of people on the server.
Fusion Charts brings great comfort to you - all charts are presented on the client's extensive installation using the Adobe Flash platform. The server is only responsible for streaming pre-built SWF files and your XML data files. From there, Flash Player needs the responsibility to make the chart. In addition, the chart SWF file can be stored so that you can only update the data instead of sending the chart SWF file every time.
A large number of chart types
From basic bar charts, histograms, line charts, pie charts, etc. With advanced combination and scrolling charts, you can create all charts with the same ease of use. Web & Enterprise applications support more than 90 chart types and 550 maps, and JS supports a variety of real-time charts, maps, editable charts and meters.
Drill down
With Linked Charts in a few minutes you can create an infinite drill down drill chart, each level can display different chart types and data, to achieve these without writing any additional code.

Benefits
Animated graphs add special effects to your web application, leaving a deeper impression on your customers and bosses. Charts created by Fusion Charts The appearance of the chart is smooth and interactive way interesting. Some charts can provide a unique user experience which is not available to any other component, such as our true 3D chart allows you to dynamically rotate the chart on the client and observe it at any angle. Likewise, our pie chart and ring chart allow you to slice and rotate the pie chart on the client side.
The copy-paste installation allows you to easily install Fusion Charts on any type of server.
Cross-platform nature and cross-browser compatibility allow you to use Fusion Charts for any programming language.